Fashionable Outfits That Mom Will Love For Mother's Day: Outfit 2
Welcome back to the second day of our Mother's Day Gift Guide Series! If you missed Day 1, you can check it out here.
Today's outfit can be used for a night out on the town, or for a cool spring day! This outfit combines one of my favorite necklaces with one of my favorite outfits from Wander Market! This is a slightly more dressy outfit, but can still work great for a casual day of meetings or coffee with friends!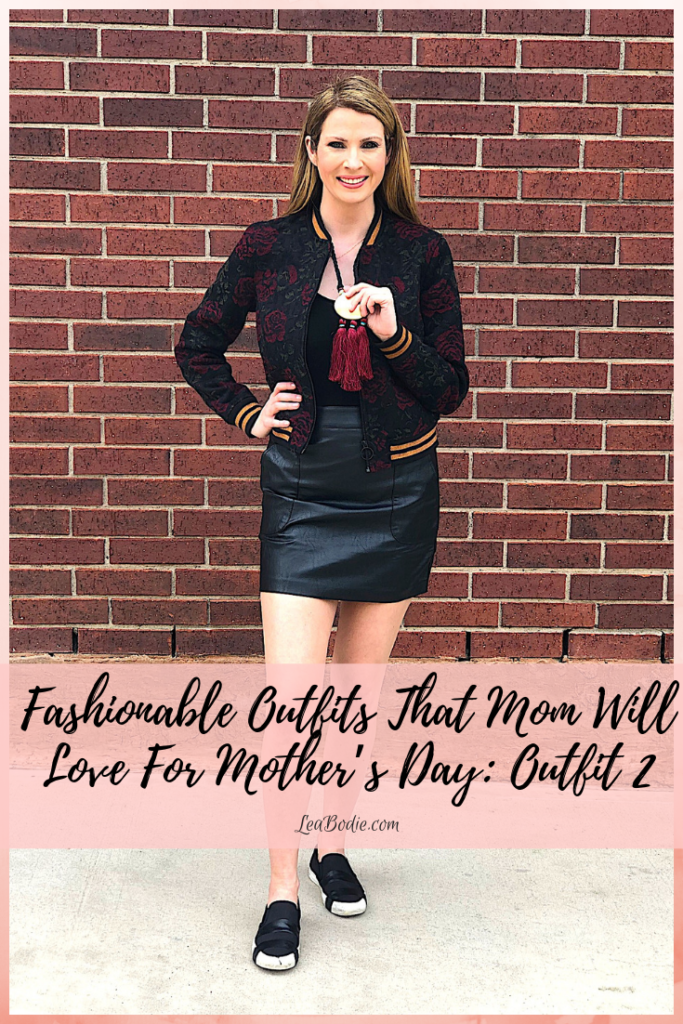 Let's jump right in!
Ambrosia Necklace from Noonday Collection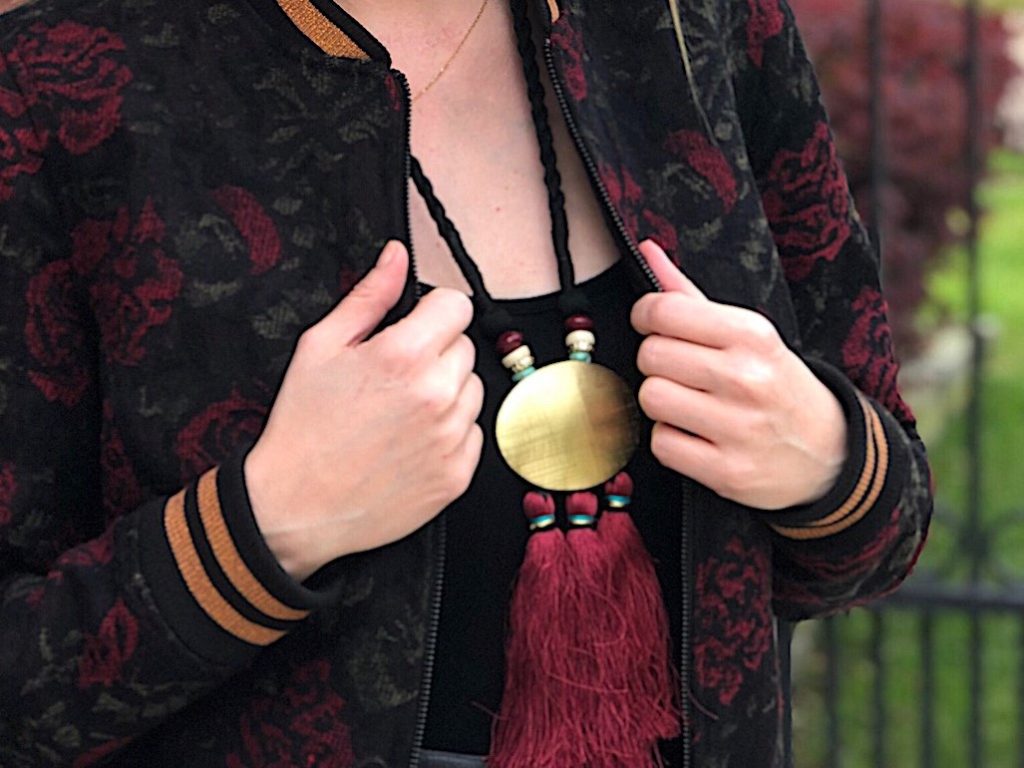 I LOVE tassel necklaces, and they can easily transform any outfit into a stylish spring or summer outfit. This necklace works well with patterns and prints, or solid colored outfits as well!
This bold and stunning statement necklace from Noonday Collection is the perfect accent piece for any outfit! The rich jewel-toned tassels and textured bronze medallion can help add a nice boho chic addition to any outfit you pair it with.
You can find this necklace on Noonday Collections website here. For more information about Noonday Collection, check out my post here.
Faux Leather Mini Skirt from Wander Market
This Raga Faux Leather Mini Skirt is a great skirt to have in your wardrobe! The faux leather looks so real, but with no animal cruelty involved! This skirt is flattering for any body type, and it has pockets! This is the perfect skirt for nights out when paired with a jacket or blouse. This also works as a more casual outfit when paired with a basic tee for running errands around town. I also love to pair this skirt for a dressier look with my floral jacket from ThredUP.
You can find this skirt and other gorgeous outfits from Wander Market here.
Floral Jacket from ThredUP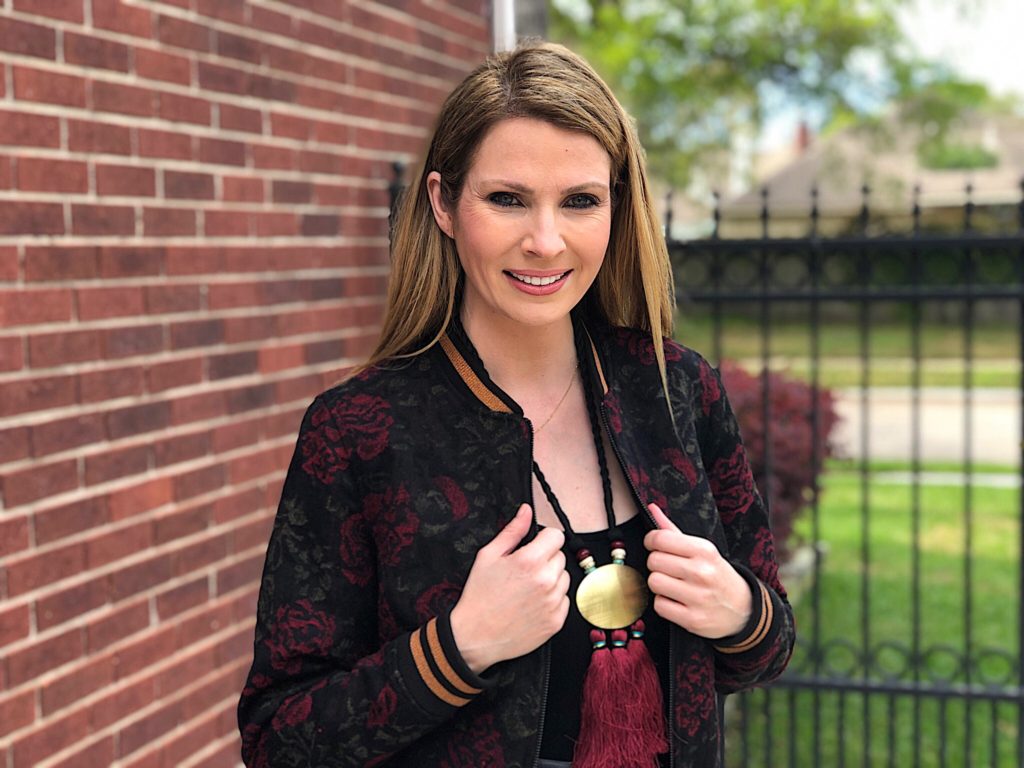 If you are not familiar with ThredUP, it's like an online second-hand store! They have amazing prices on gently used clothing but at rock bottom prices! ThredUP is where I scored this beautiful floral print zip-up jacket. It's so comfortable and the perfect for staying warm on breezy summer nights or cooler spring days.
You can find a jacket similar to mine and other gorgeous outfits from ThredUP here.
For the first five days in May, we will be sharing a new fashionable gift idea for Mother's Day! We will feature stylish outfits, glamorous handbags, and fun accessories to create an entirely new look that your mom will love!
Check back every day for a new post in the series!

---
What are you getting your mother for Mother's Day?