Fashionable Outfits That Mom Will Love For Mother's Day: Outfit 5
Welcome back to the final day of our Mother's Day Gift Guide Series!
Our series is finally coming to a close today with one final outfit for this gift guide! This outfit is a little more dressy than the previous days, but will still be casual enough for a day out on the town! If you are looking for more fashion tips and tricks, don't miss my other fashion-related posts here.
If you missed any of the other outfits in our series, check them out here:
It's the final day of our Mother's Day Gift Guide Series, so we're doing something extra special! In addition to sharing one of my favorite pair of earrings from Noonday Collection, I'm also going to share with you a few bonus gift ideas for mom! All of these gift ideas will be from Noonday Collection, and are great pieces for her wardrobe!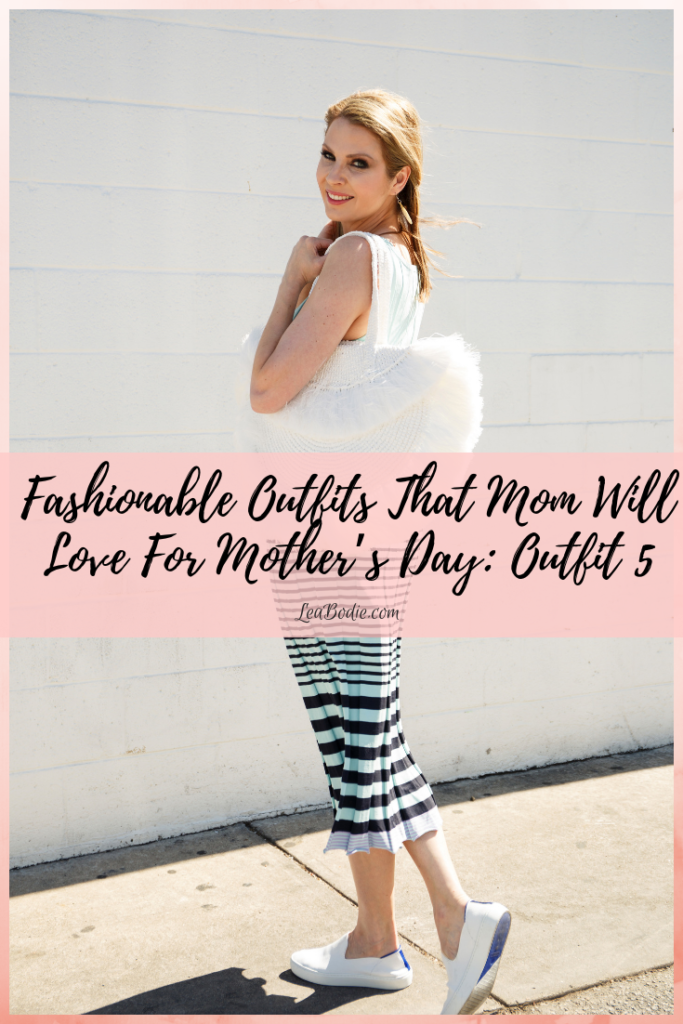 Let's jump right in!
Calypso Earrings from Noonday Collection
When I'm in a rush, finding a pair of earrings that match your outfit can be tough! If you are looking for a pair of versatile earrings that you can wear with nearly any outfit, then you won't want to miss these stunning earrings!
These adorable earrings from Noonday Collection are the perfect addition to any earring collection! They give any outfit a natural and elegant look and are perfect for a casual outfit or date night attire. These earrings are made of carved water buffalo horn, creating a natural and refined look.
You can find these earrings on Noonday Collections website here. For more information about Noonday Collection, check out my post here.
Outfit from Rent the Runway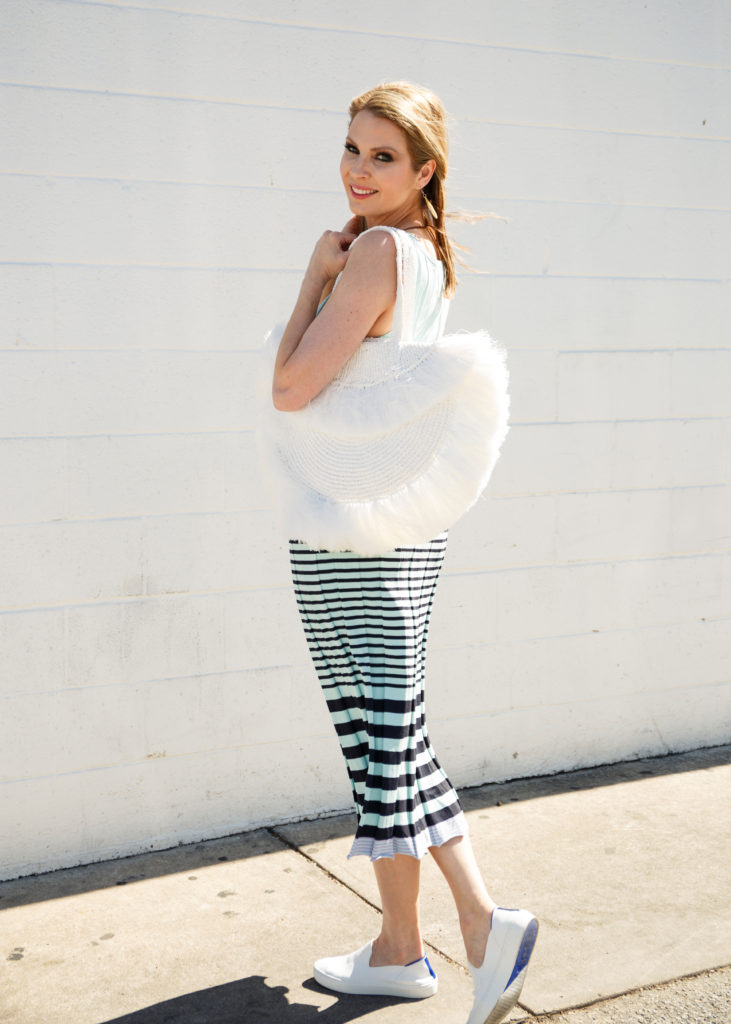 This entire outfit comes from Rent the Runway. This Jason Wu Dress is one of my favorites, and I was so happy to find it as part of my Rent the Runway membership selection! The dress is ribbed viscose and nylon blend and it has a dropped waist. The subtle flounce hem with purple stripes makes this the perfect lightweight outfit for spring. To finish off this look, I added a pair of my favorite Rothy shoes!
Rothy's began as an idea to turn single-use recycled plastics into something that could be both beautiful and useful! They have taken 20 million plastic bottles that would have ended up in the landfills and turned them into gorgeous flats instead!
You can find a dress similar to mine and more beautiful dresses on Rent the Runway here.
You can find my Rothy Shoes here.

Liz Handbag from Láro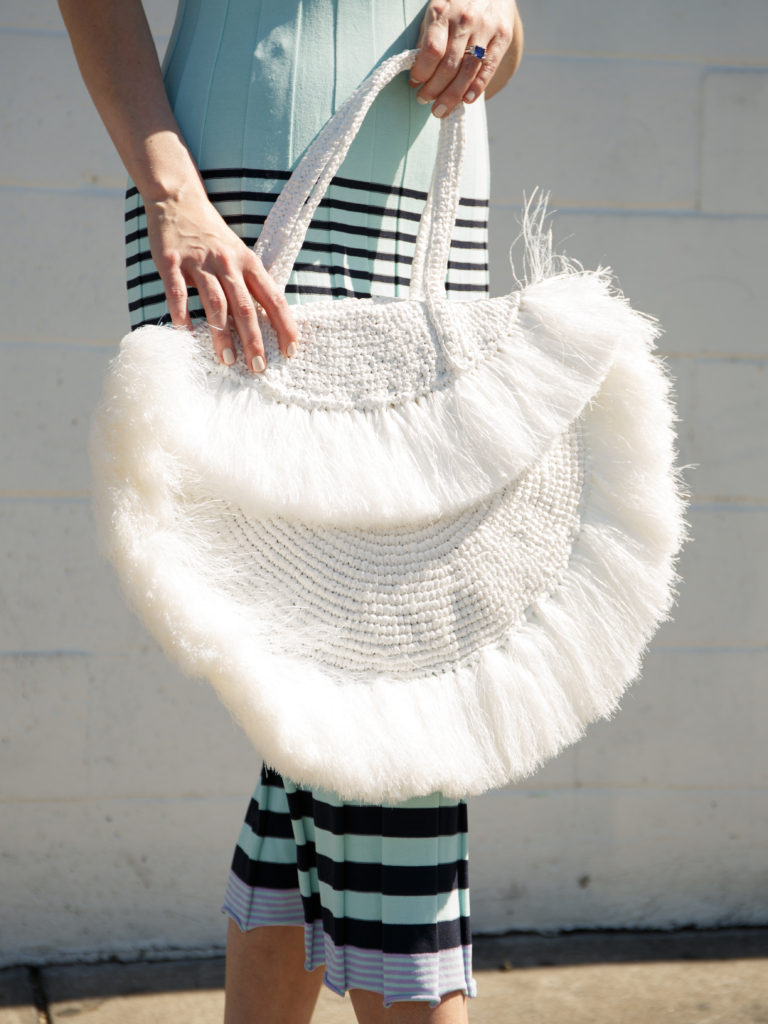 To finish off this look, I pair this outfit with a simple white handbag from Láro. The Liz handbag from Láro is a great sustainable handbag option to finish your outfit. This handbag is made out of recycled plastic straw and renewable natural fiber. This bag is really one of a kind, and the simple white color makes it easy to pair with a vibrant outfit.
You can find this bag as well as other beautiful sustainable handbags from Láro here.
You still have time to find the perfect Mother's Day gift for that special woman in your life! Don't forget to check out the other days in our Mother's Day series for more gift ideas!

---
What are you getting your mother for Mother's Day?