Fashionable Outfits That Mom Will Love For Mother's Day: Outfit 4
Welcome back to the fourth day of our Mother's Day Gift Guide Series!
If you've been following the series since the beginning, then by now you are probably starting to get some great gift ideas for mom this Mother's Day! We are going to be switching gears just a bit today by instead going for an outfit that doesn't involve any jewelry! If your mom isn't much of a jewelry wearer, then this outfit is a great fit!
If you missed any of the other outfits in our series, check them out here:
A handbag is truly a moms best weapon against all that comes our way! As life gets busier, we often forget to replace our worn out handbag with something durable that will last. If you are looking for the perfect handbag for a busy mom, that is both stylish and sustainable, then you won't want to miss today's outfit!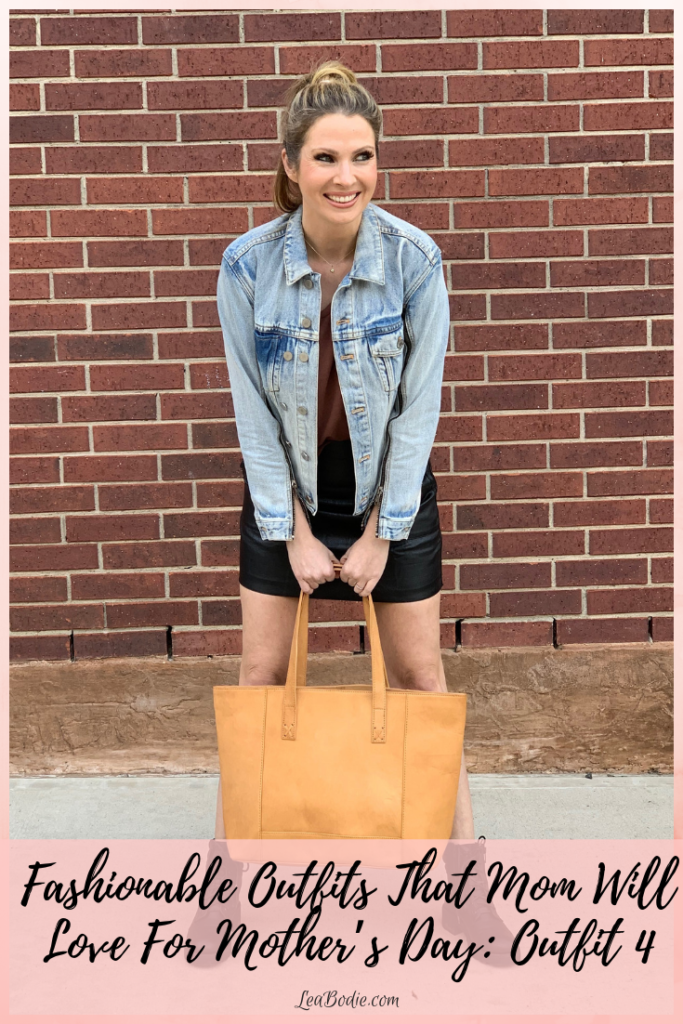 Let's jump right in!

Modern Leather Tote from Noonday Collection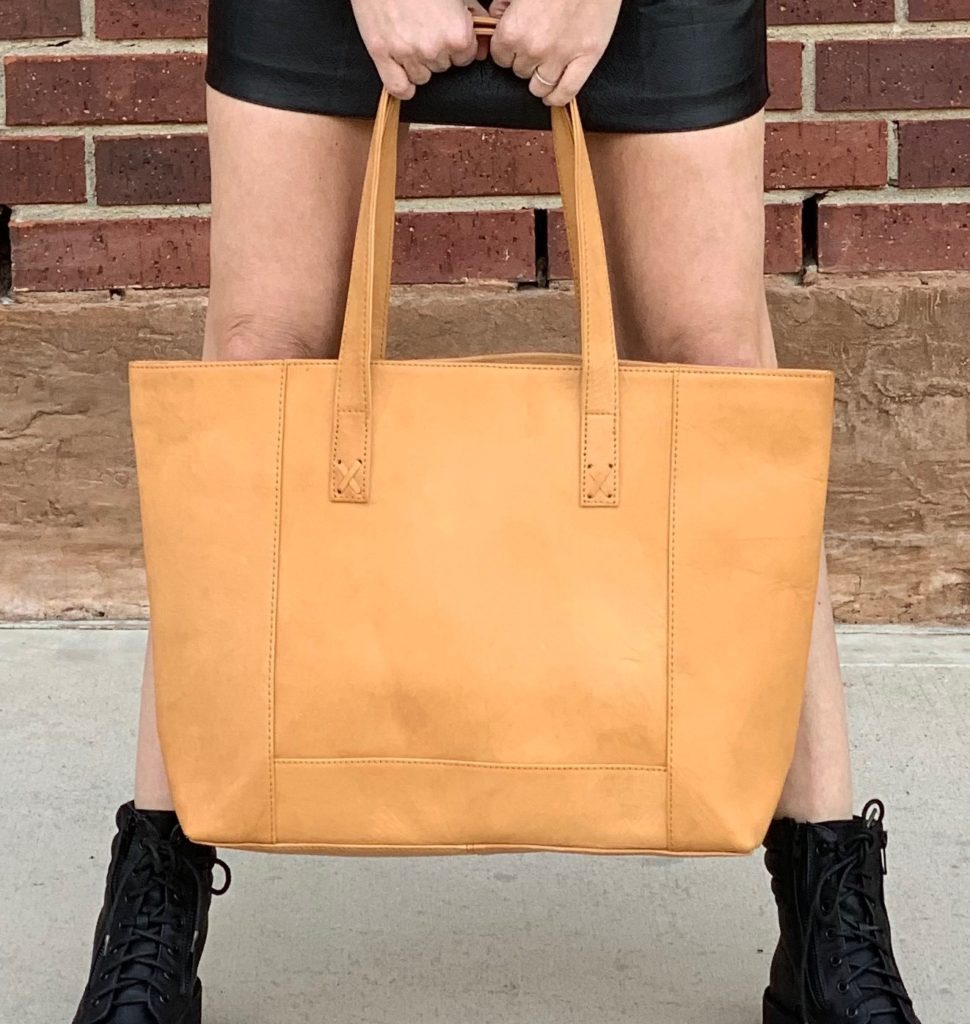 The Modern Leather Tote from Noonday Collection is one of my favorite handbags of all time! This bag is perfect for moms who are always on the go and need a bag that they can dump all of their essentials in quickly. This rich caramel colored bag is really easy to pair with any outfit and is perfect for moms who don't like to change out their purse often!
You can find this bag as well as other beautiful sustainable handbags from Noonday Collection here. For more information about Noonday Collection, check out my post here.
Check out more details about this bag and other bags that are perfect for moms with toddlers here.
Cardigan Sweater from Lulus
It might be a little hard to see it, but this adorable Cardigan Sweater is what's under my denim jacket! It is soft and lightweight, making it perfect for a simple relaxed look. I've paired this casual sweater with this Faux Leather Skirt from Slate and Willow to dress it up just a bit. This skirt is dry clean only, but it also has pockets!
You can find my cardigan sweater here, and you can purchase your own faux leather skirt just like mine here!

Maeva Combat Boots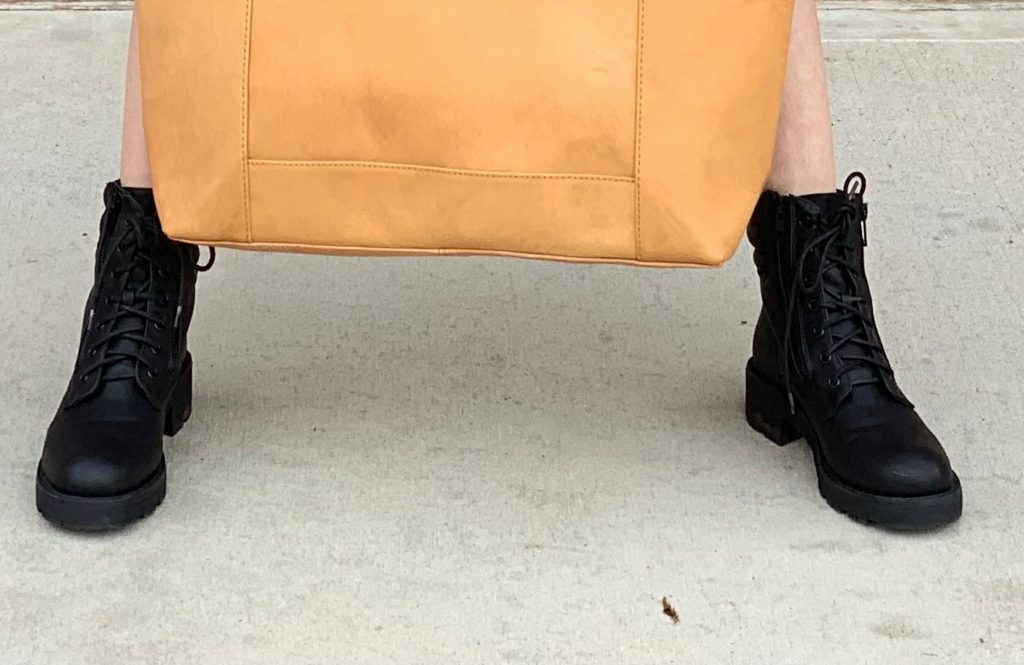 To finish off this outfit, I've added a pair of my favorite Combat Boots! These Maeva Combat Boots are from Journeys are add a bold and stylish finish to this casual outfit! The combat boots are faux leather and even have a cushioned footbed with a durable rubber outsole. These combat boots are extremely durable making them perfect for a mom on the go!
You can find my combat boots and other great durable shoes here.
For the first five days in May, we will be sharing a new fashionable gift idea for Mother's Day! We will feature stylish outfits, glamorous handbags, and fun accessories to create an entirely new look that your mom will love!
Check back tomorrow for the last post in the series!

---
What are you getting your mother for Mother's Day?