10 Must-Haves Every Mom Should Carry in Her Bag
As a busy mom, your purse will soon become your battle station! You have to be ready for anything your kids might throw your way. Not having the right supplies can be the difference between a meltdown in the middle of the grocery store or a peaceful Monday afternoon. Here are 10 must-have items that every mom should carry in her bag.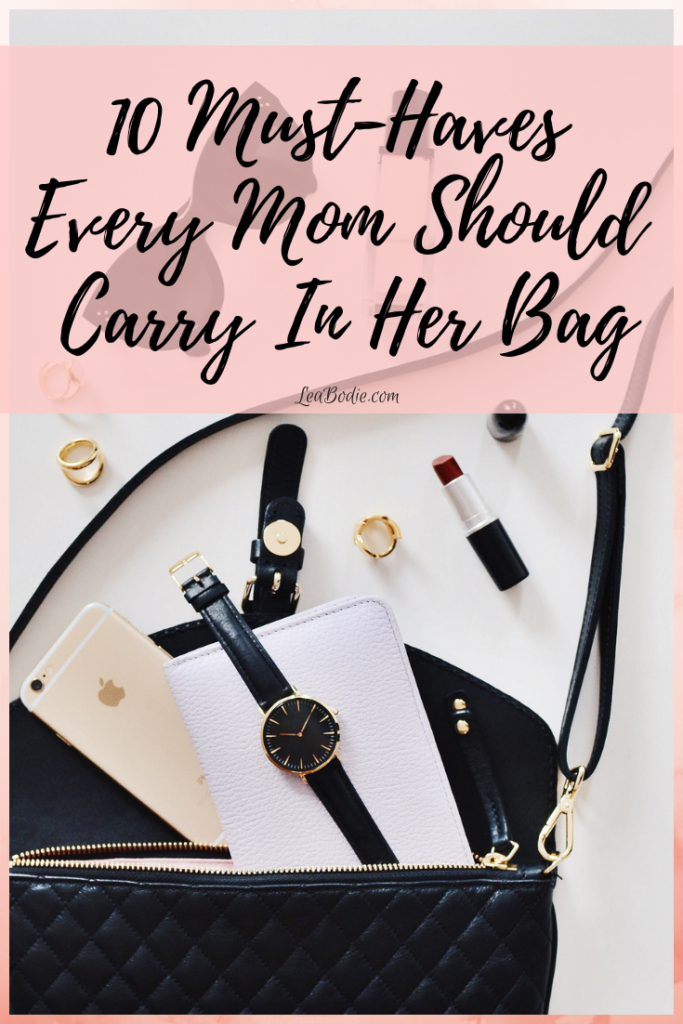 Snacks for the Kids (and myself)
If you keep nothing else in your bag, keep snacks in there! There have been many times where even a quick trip out turns into a long day. My kids are always hungry so I keep a few snacks handy to tide us over while we're out.
A Change of Clothes
If you are still potty training your kids, or your kids are prone to accidents, it can't hurt to keep a change of clothes handy. Keep them in a Ziploc bag in your purse so they're ready to go when you need them.
Containers of Play-Doh
When we go out to eat and my kids need a way to entertain them, we use Play-Doh. Any clay activity that is cheap and can be used at the restaurant without too much trouble is a bonus! You can buy brand new packs at the Dollar Store too!
Sunblock
No matter what bag I'm carrying, I always make sure to have sunblock! Not only is it important to make sure that you have this handy, but we use it all the time.
Playing Cards
Playing cards are a great way to pass the time while waiting in line or keep my kids entertained when we're on the go. This is a must in every mom's bag!
Gum
Who knew that gum could entertain my kids for hours! This discovery was revolutionary for my family and now I keep gum with me whenever we leave the house.
Mini First Aid Kit of Essential Oils
In my bag, I keep a first aid kit. However, my first aid kit isn't your average first aid kit. I keep my Young Living essential oils handy to handle everything from disinfecting to treating cuts. There are a ton of great kits you can buy here.
Math Drills for the Kids
In our house, we homeschool whenever we find the time. To help make it easy on busy days, we sometimes end up taking our homeschool with us on the road. I keep math drills in my bag for easy math practice on busy days.
Tissues
You never know when you are going to need a tissue! In a pinch, these can also be used to wipe up a spill so I keep them handy.
Hand Sanitizer
You can never do too much to keep your family from getting sick! Especially during cold and flu season, we make sure to carry hand sanitizer with us when we leave the house!
No matter how old your kids are, these supplies work great for kids of all ages!

---
What do you keep in your bag?