How We Are Using Technology In Our Homeschool Classroom
Technology has become a part of our daily lives! We scroll through our phones to check up on the latest news and what's going on around the world, we use TVs to watch shows and movies, we even use tablets to play games and read books. Technology can have so many uses outside of daily life! We use technology in our homeschool classroom to research and reinforce lessons that my kids learn in the classroom. They help make learning boring subjects more fun! Here is how we are using technology in our homeschool classroom.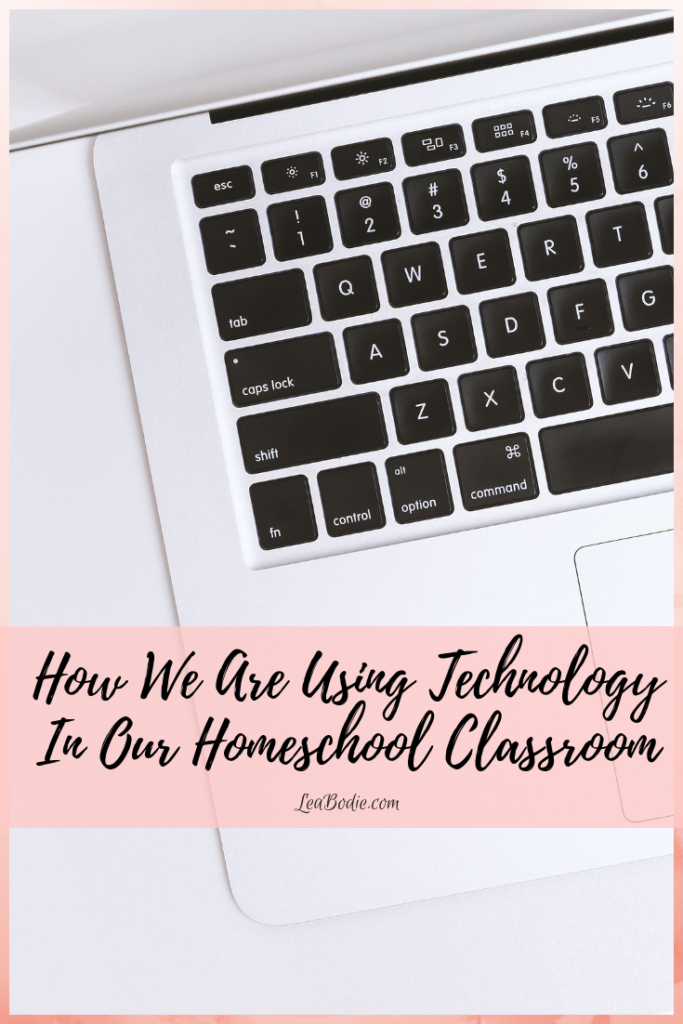 Technology to help with lesson plans
I use technology to help do research and put together plans for my homeschool classroom. We use God's Heroes Throughout History to help teach social studies and history in our classroom. I also use this tool to help me plan my lessons!
We created a lesson on China in our classroom and did mini units to go with the lesson. We studied Pandas and even found a Chinese missionary to email! During this unit study, my kids used email to contact the missionary and ask him questions and researched words to translate into Mandarin.
Harry Potter Chemistry through Outschool
Outschool has a bunch of great classes called Harry Potter Chemistry. Our kids use the computer to Skype into the virtual classroom, where they connect with an online professor. Our kids love using Harry Potter Chemistry because it makes learning some of the more boring subjects such as chemistry more enjoyable for them!
IXL for Math
We use IXL in our classroom to help supplement math lessons in our classroom. IXL also helps to ensure that we are staying on track with what our kids should be learning, in case we ever decide to enroll them in public school later.
We tried to use learning games on the tablet for playing math games, but I found that my children are more traditional learners and prefer flashcards and in-person instruction.
Technology for doing research
My kids and I both use technology for doing research in our homeschool classroom. Occasionally, we will have lesson plans where they may need to look up information on a topic, or use research to complete an activity. I use the computer or my phone to look up lesson plan ideas and printables for my classroom whenever I am lesson planning. This is one of the ways I help reduce the cost of homeschooling for my family.
We use Outschool for themed lesson plans or unit studies
Outschool has a bunch of lessons that you can sign up for. We will sometimes use Outschool to help supplement themed lesson plans or for unit studies where we need extra resources. My daughter used Outschool to help teach her diagramming, and the lesson cost $10. While this might seem a little steep, it was a fun way to teach her diagramming.
For my family, we don't use that much technology in our homeschool classroom. While this is our first year homeschooling, I have found that my children learn better by doing more traditional schooling activities. We sometimes use technology to watch a fun video or supplement our classroom, but we rarely use technology to replace teaching.

---
How do you use technology in the classroom?