My Completely Honest Review of FabFitFun
This post was sponsored by FabFitFun. All reviews and opinions expressed in this post are based on my personal view.
Disclosure: We received a subscription box from FabFitFun for the purpose of this review.
If you are into fashion, wellness, or even beauty, you've probably heard of FabFitFun. Unlike other subscription boxes, FabFitFun is only shipped once every season. This means you get a total of just four boxes each year! While the price tag might seem steep, keep in mind that these boxes can contain hundreds of dollars worth of products!
What is FabFitFun?
FabFitFun is a subscription box sent just four times a year for each season. In each box, you'll find a bunch of hand-picked products in the beauty, wellness, fashion, and fitness categories. Each box is a limited edition, so no duplicate boxes! They will contain hundreds of dollars worth of products in each box, for a fraction of the price. Boxes are sent in March, June, September, and December. These are subject to change, so make sure you keep an eye out so you don't miss a box!
Pricing
There are two pricing options for the FabFitFun box. The annual membership is $179.99 for your full year's worth of boxes. There is also a seasonal box option, at $49.99 per box. This means that no matter which option you choose, you are getting the same price.
The price does fluctuate on the annual box, so be sure to do the math and make sure you're actually getting the savings before you sign up. The main benefit of the annual membership is your boxes will ship earlier. However, annual members can also customize some of the items in their box! If these things matter to you, for the same price, it can be worth paying more up front.
Thoughts about FabFitFun
FabFitFun is super easy to use! You become a member, and each season you are delivered a box with 8-10 full sized products to try. If you are an annual member you are able to choose some products and add-ons to your box too! Included in your membership is also a free workout program called FabFitFunTV, member-exclusive sales, and a FabFitFun community.

The toiletry case is the perfect size for traveling and I love the little hanger.
I love the mascara! Although I have eyelash extensions, I love the mascara for bottom lashes and to fill any gaps in missing lashes.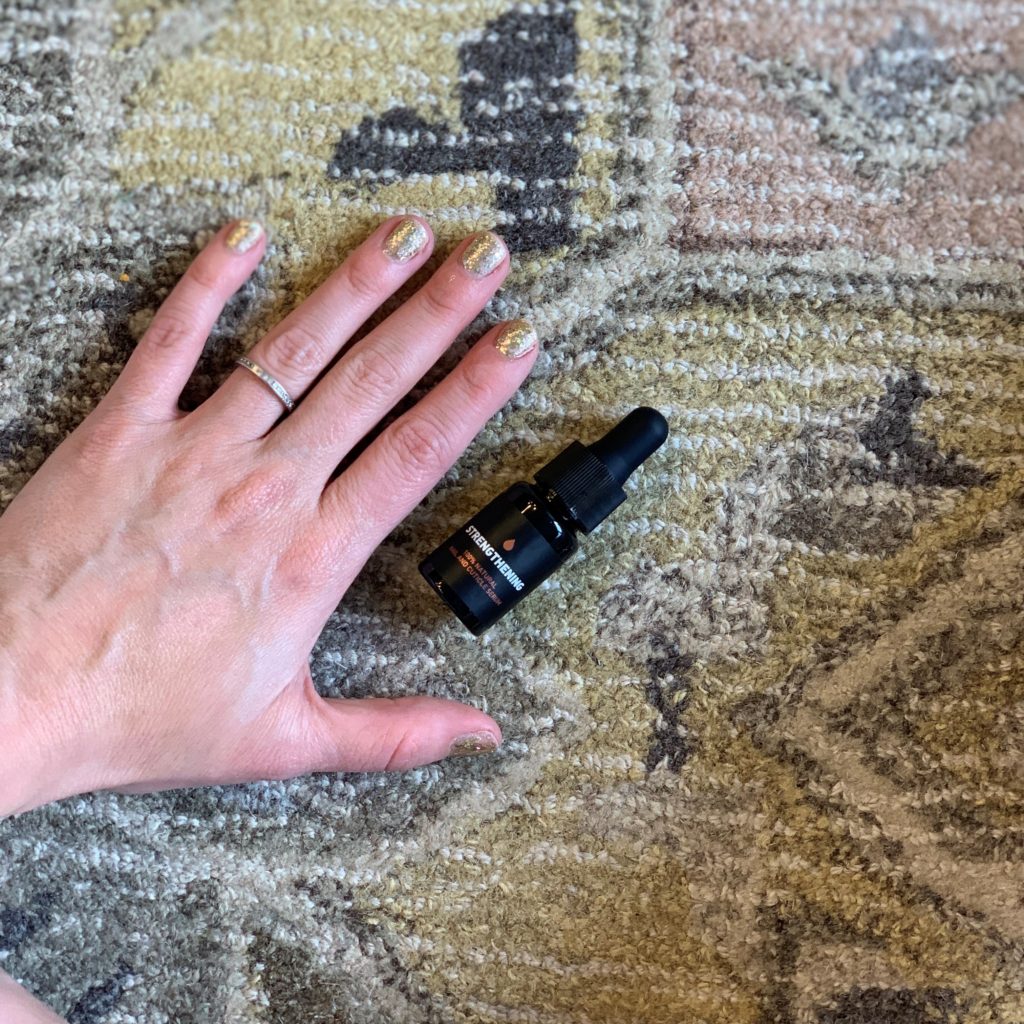 The cuticle oil is luxurious and smells great! It's not sticky like other products I've tried.
From my experience using this box, the products inside easily retail for $50-$100, making the low price of $49.99 a steal. Overall, the items in the box are usually items that you will love. If you are into fashion, working out, and beauty, you are going to find a lot of value in this box. If you are one of those people who slap on a $5 tee to workout and stick to the drugstore beauty products, you might feel a little ripped off.
Should you get it?
Honestly, this box is for a very select group of people. Unless your beauty and wellness purchases are well into the double or triple digits, you are not going to get much value out of this box. If you don't buy those items often, you may find yourself spending a lot more than you planned for items you'll never use. However, this would make a great gift for someone you know who is nuts about beauty and wellness!
If you are into high-end fashion, expensive beauty and wellness products, and love surprises in those categories, you are going to love FabFitFun!
---
Special Offer!
If you want to give FabFitFun a try, use the coupon code "BODIE" when you sign up! You'll get 40% off your first box!
~Lea