How to Homeschool on a Budget
If you've made the decision to homeschool your kids, then you may be feeling a little bit of financial overwhelm. If you are homeschooling multiple kids, then the cost of running your homeschool classroom can start to add up quickly. Running a homeschool classroom doesn't need to break the bank! Here are some of my favorite tips to help you homeschool your kids on a budget.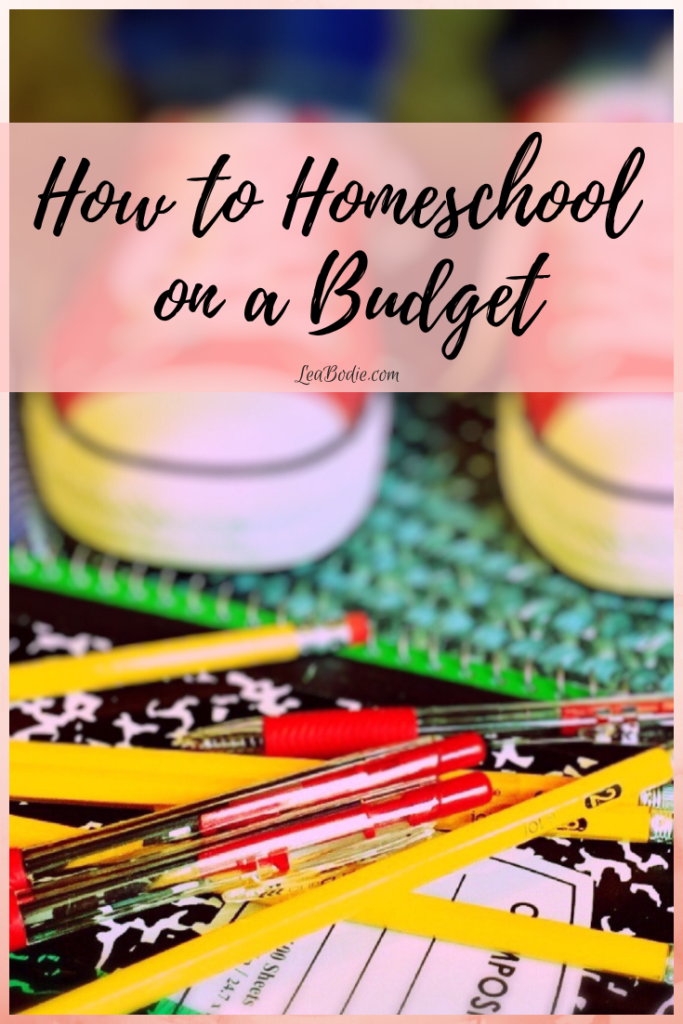 Scout the Internet for Freebies
One of the benefits of living in a digital world is that there are a ton of great free printables and activities that you can use in your classroom. When I'm looking for ideas for lesson plans or something to add to my curriculum, the first place I turn to is Pinterest. I start by searching for whatever term I'm looking for, then I check to see if I can find any free options. If I can't find it for free, there is usually a low-cost one that would work just as well. This is also a great place to look for tips on running your homeschool classroom too!
If you are looking for inspiration or freebies for your homeschool classroom, I have a whole Pinterest board full of ideas here!
Check the Dollar Tree
Once I have exhausted my online resources for homeschool supplies, I head to the Dollar Tree. Sometimes I need to grab supplies to finish out a lesson plan or I might be starting from scratch. The Dollar Tree has everything from crayons and colored pencils to whiteboards and other classroom supplies. If you are looking to do a craft or activity you can even find popsicle sticks and other supplies here.
Buy a Curriculum Kit
This might seem like a more expensive option, but the reality is that your time is money too! Curriculum kits are convenient and can help make homeschooling a whole lot easier. If I can find them, I try to look or choose curriculums that have companion books. I focus on science and math here and look for options where you can choose the grade. This is one of my favorite curriculum kits!
Reuse and Repurpose your Materials
When companion guides aren't an option for your kids, the next best thing is to reuse and repurpose what you do have. If your kids are far enough apart in age, you can hang onto the old curriculums to be used later in your child's homeschooling. You can even scan a copy of the worksheets before you hand them out to use later too!
In terms of repurposing, the best example is with leftover supplies from a project! Instead of throwing out the rest of those popsicle sticks, hang on to them. Keep a "junk drawer" in your classroom and when you need supplies, see what you can pull together. These won't be Pinterest-worthy solutions, but it will save you a ton of money!
You don't need a lot of money to homeschool your kids, and if you follow these tips, you can homeschool them on a budget!

---
What tips do you have for saving money in the classroom?