Why My Family Doesn't Use Plastic Straws And Why We Recycle
Plastic straws are just one of the many single-use plastics that have become a part of our daily life. We don't think twice about the straw we put in our restaurant drinks, or what happens after that straw gets thrown away. Plastic straws and plastic waste do so much harm to the environment. One of the easiest ways to help reduce your waste is by recycling and saying no to plastic straws. Here is how my family is recycling and why we don't use plastic straws.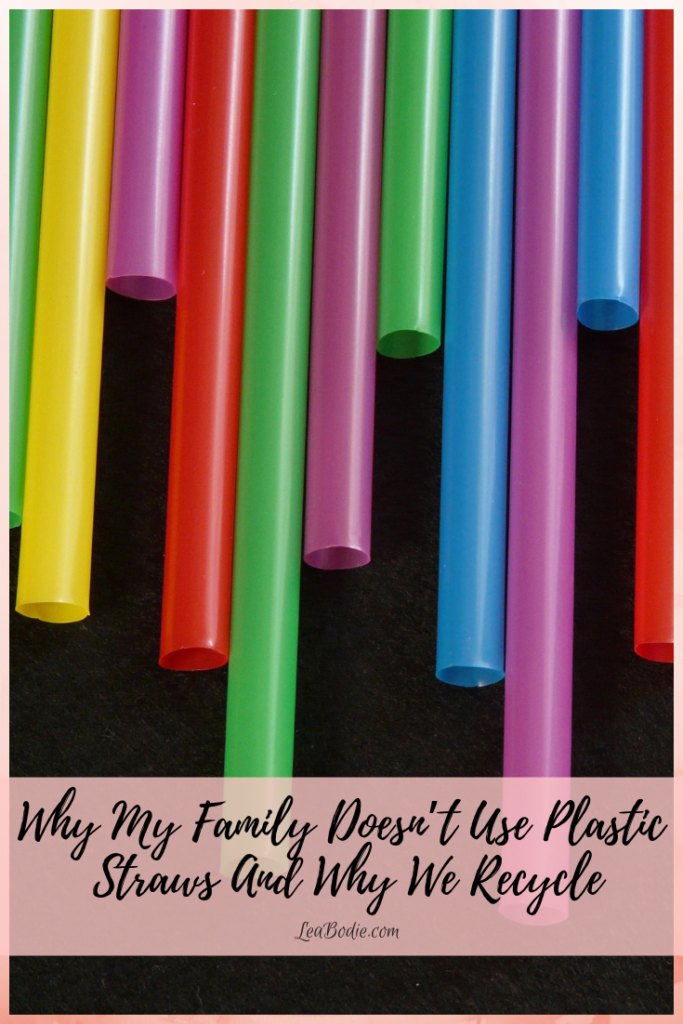 Replacing the Single Use Straw
Contrary to popular belief, not all plastic straws can be recycled. Plastic straws are made of polypropylene, and while products that are produced with polypropylene can be recycled, it is not widely accepted. Some of the largest recycling centers can't accept plastic straws. This means they don't end up getting recycled and end up becoming plastic waste.
One of the ways my family combats plastic waste is by replacing the single-use straw with a reusable one instead. Our favorite reusable straw is the X Straw. They have a ton of really fun options available, and even some you can take with you to restaurants.
Composting and Other Recycling Methods
It doesn't matter what kind of space you live in, you can still recycle and compost in your home! Keep a recycling area in your home, or in every room of the house if you need the extra push, and encourage your family to use it! If you don't have a recycle pickup, then you may need to sort by material and drop it off yourself.
Composting might sound gross, but it can actually reduce your waste significantly! Table scraps that were once thrown into the garbage now go into your compost. This compost can be used to create your own garden and keep your plants thriving for years to come.
In our home, we not only encourage recycling but we also compost. We have recycling bins as well as trash bins in EVERY room in our house. There is also a small compost bin that we keep in the kitchen and a larger one that is kept outside.
Educate about Recycling
In our homeschool classroom, we did an entire lesson on recycling. I discussed with my kids in great detail what was and what was not recyclable. In addition to this, I also share with them the harmful benefits of waste and what it does to our planet. When you are not directly dealing with your waste, or the trash comes and empties your bins each week, it's easy to disconnect from the problem. This is why it's so important to educate your loved ones about the harmful causes of waste, and how to recycle properly.
Here are a few great resources that can help educate your family and friends about the importance of recycling:
Recycling and saying no to single-use plastic products are just two ways you can help make a difference! I hope you found these tips helpful and they inspire you to rethink the way you recycle.

---
Do you recycle?