How to Spring Clean Your Home Naturally
It's finally time to spring clean your home, but when you open up your cleaning closet you are met with a bunch of chemical-filled cleaners! Cleaning your home naturally will not only keep those harmful toxins and chemicals out of the air but help you save money!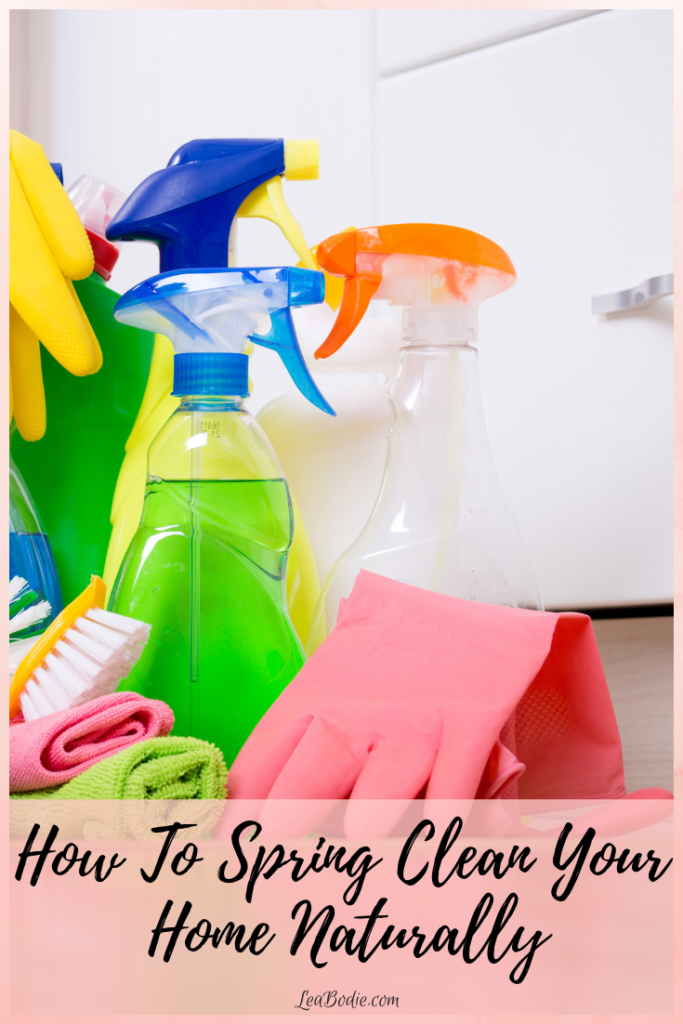 Spring is finally here and some of you may be anxious to get started on your spring cleaning! If you are looking for a Spring Cleaning Challenge to help you get started, don't miss my 31 Day Spring Cleaning Challenge.
If you are ready to get started on your spring cleaning but don't want to fill your home with chemical-filled cleaners, here is how to spring clean your home naturally.
Make your Own DIY Natural Cleaners
If you want to get started making your own cleaners, here are some of the supplies you will need:
Vinegar
Baking Soda
Hydrogen Peroxide
Borax
Lemon
Castile Soap
Essential Oils
Spray Bottles
Microfiber Cleaning Cloths
Depending on which homemade cleaning recipe you choose, you may need additional ingredients. However, this list is a great start!
The next step is to put together your homemade cleaners! You want to mix up these recipes the night before or the day of. Here are some of the basic cleaning recipes you want to have on hand:
You may want to make additional cleaners depending on your home's needs, but this list will get you started!
Buy Storebought Natural Cleaners
If you don't have time to make your own cleaners, another great option is to buy natural cleaners. There are a ton of great websites to buy storebought cleaners, but my personal favorite is The Grove Collaborative. Here are some brands to be on the lookout for when picking up natural cleaners:
Mrs. Meyers
Method
Seventh Generation
Common Good
Caldrea
Honest Company
Puracy
Dr. Bronner's
Ecos
Better Life
Ecover
Additional Tips
Here are some additional tips and tricks to help you clean your home naturally and sustainably!
Use reusable cloths
When you are spring cleaning it's easy to go through an entire roll of paper towels. Instead, use reusable cloths when you can and save your paper towels for dirty jobs like cleaning the toilet.
Open the windows
Whenever you are doing a lot of cleaning and using a lot of cleaners, make sure you open the windows to let in fresh air.
Use essential oils in your cleaning products
Essential oils have great cleaning properties that can help give your homemade cleaners an extra boost! In addition to using them for cleaning, you can also use them to give some of your unpleasant smelling cleaners a nice clean scent. I use this method whenever I'm mixing up a cleaner with vinegar in it. If you want to know more about how we use essential oils in our home, check out this post.
No matter what your reason for wanting to clean your home naturally this spring, I hope these tips have helped make it possible!
Want to put your natural cleaning tips into action? Check out my 31 Day Spring Cleaning Challenge!

---
What cleaners do you use to spring clean your home?