5 Tips for Getting Ready in 5 Minutes
We've all had those mornings where we overslept or just didn't leave enough time to get ready. Regardless of your reason for being short on time, you need to be able to get ready as quickly as possible! I've put together five of my best tips for getting ready in just five minutes! These are perfect for days when you need to rush out the door, but still look put together!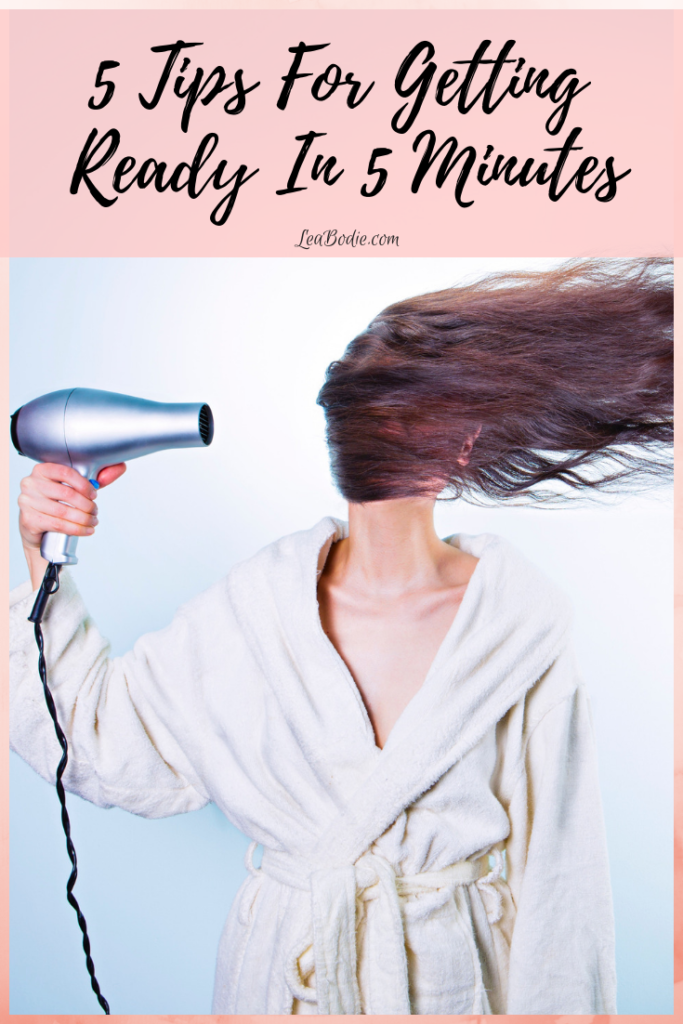 1. Wash your face and moisturize
Take the time to wash your face and moisturize even if you're short on time. This small step will take about a minute if you are in a rush, but this is going to help keep your skin from getting too oily during the day. If you don't have time to use a face wash, consider using a cleansing wipe instead to save on time. Bonus points if your makeup also has a built-in moisturizer!
2. Focus on the skin
Your skin will likely be the first place that shows signs of rushing out the door. When you're in a rush, go for a BB cream or tinted moisturizer that you can just put straight on your face to help even out your skin tone. This will give you the same glamorous and put together look without taking a lot of time.
3. Brighten your lips and eyes
This will help wake up your face even when you're short on time! Add a bright lipstick or lip stain to your lips and use a bright color on your eyes. You won't have a lot of time to put together a full look on your eyes, but you can usually get some eyeshadow and maybe some undereye color in about a minute.
4. Pull back your hair
Unless you woke up with gorgeous goddess-like hair this morning, your best bet is going to be to pull your hair back. Throw your hair into a chic ponytail or a messy bun and call it a day for this look. If you have some extra time, you can add in some dry shampoo for added volume.
5. Don't overthink your outfit
You don't have a lot of time to get dressed, which means you pretty much have two options. The first is to go with a classic dress. A dress takes little effort to coordinate and you have a fabulous outfit! The second is to reach for one of your staples. This should be a simple top and bottom that you can pull out of your closet without a second thought. If you are curious what staples are in my wardrobe, check out this post for inspiration.
While these steps might sound like they take a lot of time, many of these tasks can be done in less than a minute! Sometimes despite our best planning, we end up not having enough time to get ready. These five tips are things you can do to get ready in five minutes and save your sanity!

What do you do to get ready in a rush?