How to Look Put Together as a Mom
Every mom has been guilty of going out the door in your slippers or forgetting to brush your hair at least once! This is what mom life is like sometimes, and oversleeping or forgetting to take dinner out of the freezer happens. We all have those moms that we sit back and ask ourselves "How do they do it?" These moms always look like they have their lives together, the best brownies at the bake sale, and their kids look put together too! If you want to be that put together mom too, here is how to look put together as a mom.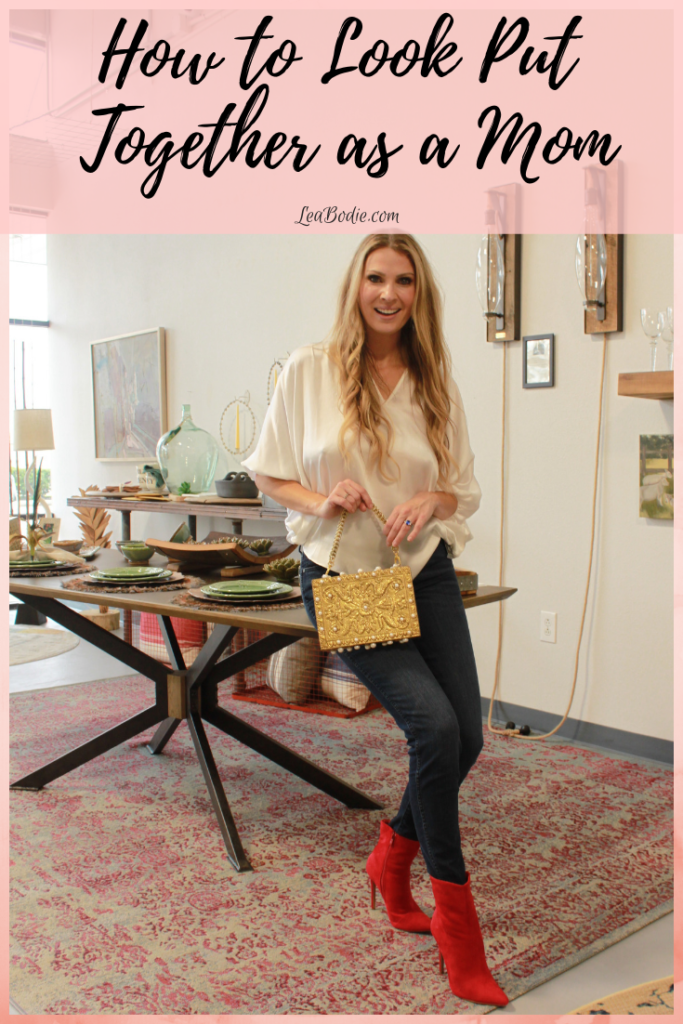 Simplify and streamline your hair and makeup routine
The secret to making sure you are put together every single day AND have the time to do your hair and makeup, is to simplify and streamline that process. You want to make getting ready for the day as easy as possible. For your hair, try to find ways to style it that require little to no work. You want to aim for 5-10 minutes max if you can. For your makeup, look for products that can do more than one thing! A foundation with a built-in moisturizer and primer can save you time and keep you from having to skip a step.
Simplify your clothes
One of my secrets to being able to always put together a fashionable outfit in just a few minutes is by simplifying my wardrobe. I keep pieces that go with nearly everything I have to make it easy to mix and match. For trendy items or pieces, special occasion dresses, and other clothing items that I may not wear more than a few times a season, I choose to rent instead of buying! Rent the Runway is one of my favorite sites to rent fashionable and sustainable clothes for my closet.
Get up at a decent time
If you want to be able to look put together, it's no secret that a little extra time can make a big difference. Don't leave yourself 15 minutes to try to pull yourself out of bed, get ready, and still look fabulous! All the tips in the world won't help you if you are not giving yourself the time to get ready.
Don't skip your beauty sleep
Beauty sleep is called that for a reason! If you are well rested and you get plenty of sleep every night your skin will show it. Sleepless nights can lead to bags under your eyes and sleepy skin. It can take hours to cover that up! By getting enough sleep, you can easily save yourself an extra step.
Plan out your day the night before
Lay out your clothes for the day, pack lunches, and do anything else you might need to do for the day the night before. This will save you a lot of time in the mornings, and keep you focused on the bigger tasks ahead!
You don't have to get up at 5 a.m. every day or three hours before your kids just to make sure you don't look like a hot mess! Follow these tips and you'll find your hot mess days happen a lot less frequently.
---
What's you morning mom routine? How do you keep yourself put together?