Freezer Meals for the Chicken Lover
Whether you work all day long, or have a busy day running errands all over town, there is nothing better than coming home to an already prepared meal that just needs warming up. Chicken lovers, get ready, because here is a list of freezer meals to prepare ahead of time, for those days when you are short on time, or simply do not feel like cooking.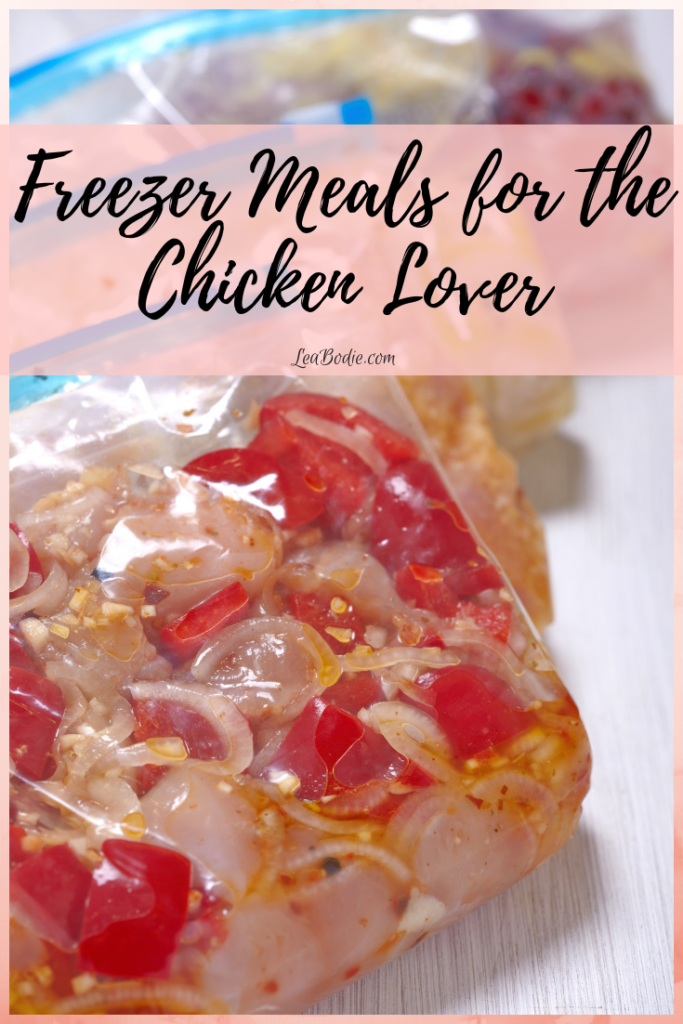 This tasty burrito recipe is packed full of flavor! This dish makes two nights worth of meals, so cook ahead of time, and freeze for a later date. Simply pull it out of the freezer, allow it to partially thaw, and then bake for about 55 minutes! You'll have flavorful chicken burritos ready to serve with a side of chips and salsa in no time.
Finally, a delicious freezer meal that you do not have to cook before freezing! This colorful meal only requires a bit of chopping before you set it in the freezer. Once your ingredients have all been prepared, place them in the freezer for up to one month. Be sure to pull it out ahead of time, to allow the chicken to thaw, so you can safely cook it in your slow cooker.
To make this recipe without having to cook anything prior to freezing, be sure to purchase precooked bacon crumbles – you won't regret it! This recipe makes enough for 2 8×8 pans, so unless you have an extra-large family, freeze one for later, or give one away to a neighbor.
To save on time while preparing this mouthwatering chicken pesto alfredo, purchase precooked grilled chicken strips and bacon crumbles. Cook your noodles while you are making the white sauce, then mix all the ingredients together, place into a foil pan, cover, and freeze! Don't forget to set aside some frozen garlic bread to serve up with this delicious pasta bake.
This super simple recipe is sure to please even the pickiest of kiddos. Technically, it is so easy that you really don't even need to freeze it! Prepare ahead of time, and save it for an extra stressful day. We all have those days we just want to grab something out of the freezer, stick it in the oven, and avoid the mess.