Why I Started a Social Enterprise
Starting a new venture isn't easy, especially in business. Some people will choose to start their own business to help improve their lives, be their own boss, or to jump into a new business idea that they are excited about. When it came to starting a social enterprise for me, it was the desire to use my business to create a positive change in people's lives.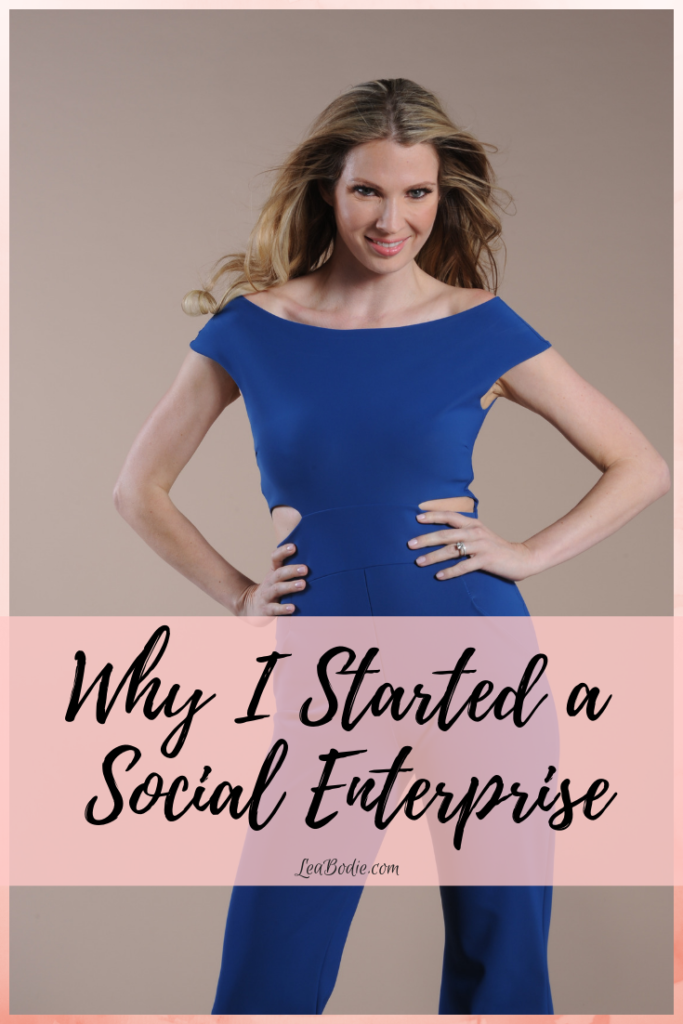 How is a social enterprise different from a regular business?
Social entrepreneurship is a business that focuses on sustainability and creating global change. These types of businesses are mission-based and may dedicate some or all of the profit they make toward a cause they care about. Every purchase has meaning and every product has a story.
My story
What if there was a way to take those stirrings inside of you that you want to help others, or you want to take it beyond just a feeling. You want to do more than just thinking about it or writing a check to a company. For me, this feeling came from hearing about the horrors of human trafficking. By now, most of you have probably noticed signs at the airport about trafficking. While others dismissed or simply overlooked these messages, I couldn't get the thoughts out of my head.
I wanted to help the victims. I wanted to remove them from their horrible situations and show them a better world. I would donate and help the causes out there, but it still left a hole that just couldn't be filled. It finally dawned on me that I could do more, help more, and be more by starting my own social enterprise for victims.
My entrepreneurial journey
My business partner Nika and I met at a cocktail party. She had just recently left her corporate fashion job in NYC to start her own brand. We both cared deeply about the cause and had a passion for fashion. As our friendship grew from double dates with our husbands to swapping style tips, we found ourselves wanting to do more at the end of the day. We wanted to empower women and change the world.
Láro was born in July 2018 and was the third business in our household. My husband and I had started two different businesses from home. We found ourselves already working from our office at home, and we talked about this decision for days. I began homeschooling my kids at the same time and had two other business ventures to look after.
Láro was a labor of love. We were able to donate 10% of our profits to help causes that focused on human trafficking, and I received no paychecks from the business. This decision was not easy, and it affected our lives daily.
How it changed us as a family
In order to keep Láro afloat, we knew we were going to have to make some serious changes. We had to intentionally shift what we were doing and how we were living our lives. We had to rethink how we were spending our money, down to the products we bought and the clothes we wore, in order to make this business work.
Láro taught us to live a more sustainable lifestyle. When you have too much, it becomes too much to keep up with. Between the house and homeschooling, it changed the way our children lived their lives as well. My own kids can tell you about our purses and what human trafficking is. They can tell you about how it's not in line with what God had intended for us, and it's been amazing to see them give back. They change the way they want to do things and start thinking of others before themselves.
Starting a social enterprise isn't going to be for everyone. For most, this will be an incredible undertaking that can put stress on your finances, life, and even your relationships. However, for those of you who have had stirrings like mine or feel like you aren't answering God's calling, starting a social enterprise can be a great way to do more than just write a simple check to help out.

---
What causes are near and dear to you?