5 Ways to Style Spanx Leggings
When you think of Spanx, you might think of the shapewear and undergarments that celebrities rave about, but did you know that they have clothing too? I decided to order the Faux Leather Moto Leggings to see what they are all about! Not only do I now LOVE them, but they hug my curves in all the right places and are so comfortable to wear out and about! Here are 5 ways that I style my Spanx leggings:
Casual Errand Run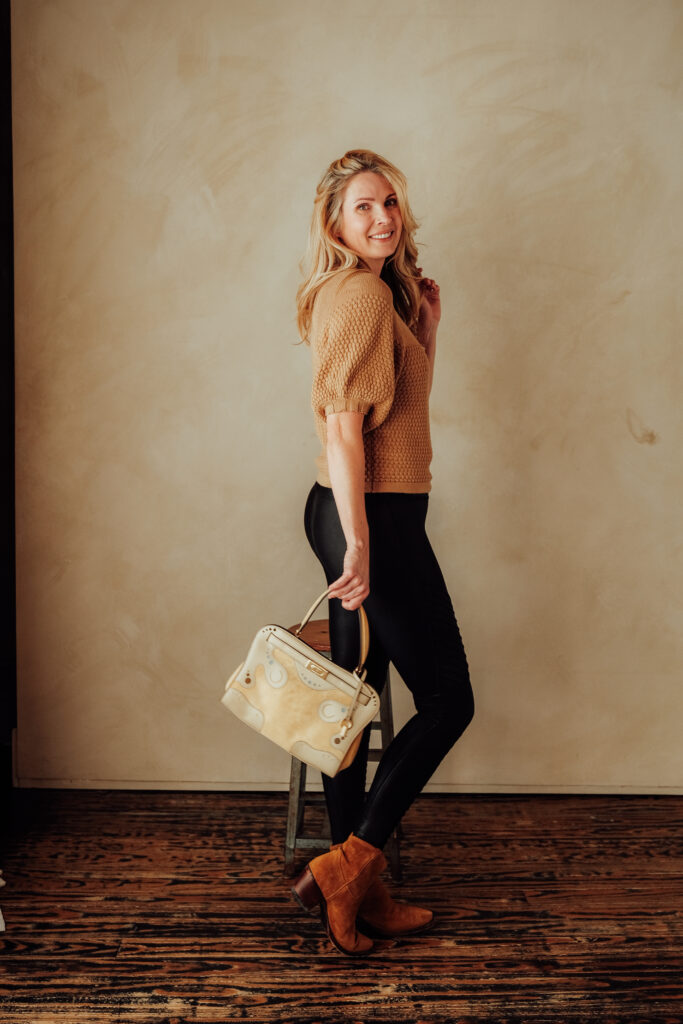 Whether it's a stroll in the mall or grocery shopping at my local supermarket, these leggings are so comfy and easy to style for a simple look. I paired these leggings with the "Clara Crop Sweater" by Lerumi, a pair of suede leather Chelsea boots from Tecova, and a simple handbag from Tory Burch.
2. Date Night with my Love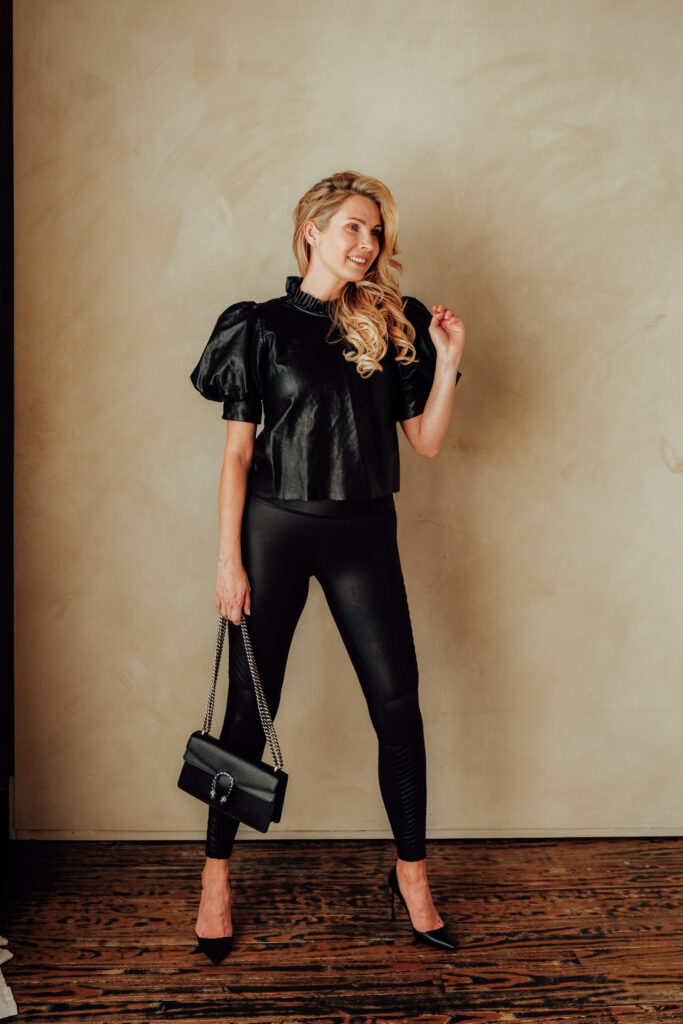 If you're a mom like me, you know how valuable date night is! I love to pair these leggings with monochromatic statement pieces to create a cohesive outfit. I'm wearing Hunter Bells's "Black Faux Leather Stella Top" paired with the "Dionysus leather mini chain bag" by Gucci. I spiced up the look with some simple black pumps!
3. Weekend with the Kids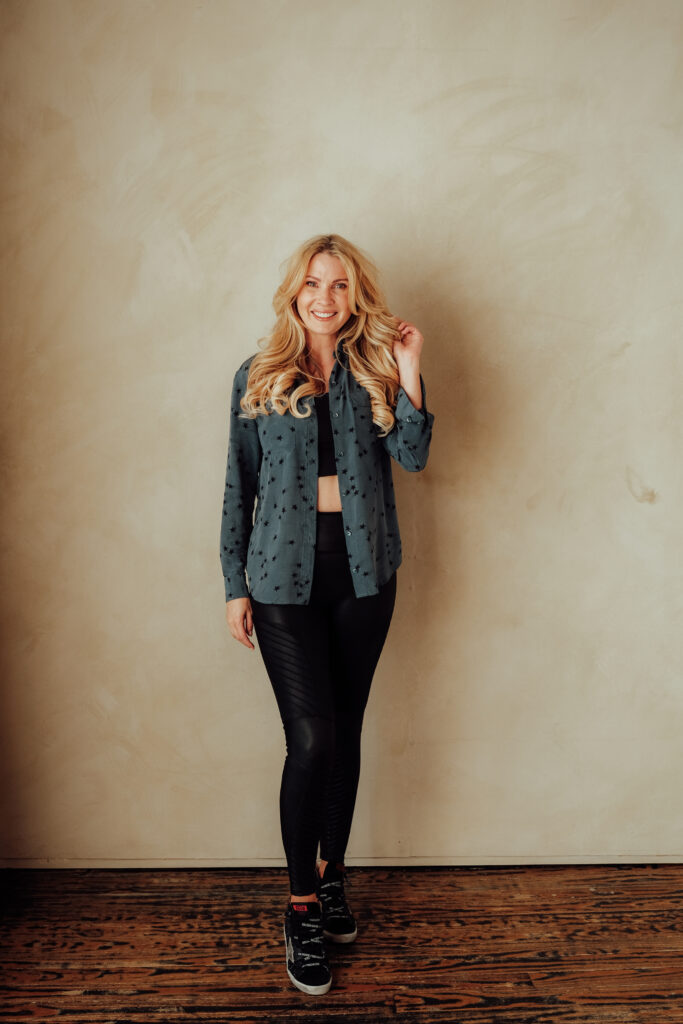 I love taking my kids to have fun on their days off of school, and this is such an easy outfit to throw together for any occasion—whether they are taking our horses out to ride or going to the amusement park. I threw on my basics (black cropped tank and Spanx Moto leggings) and paired it with the "Signature Stars Button Down" by Equipment and some sneakers.
4. Lazy Day at the House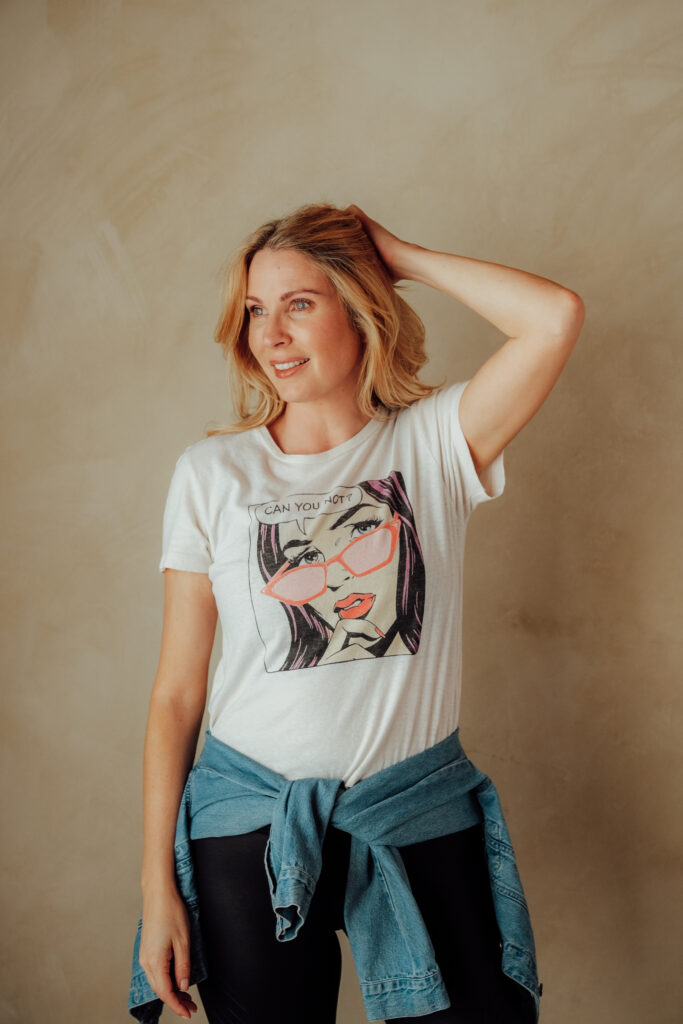 Who says you can't be fashionable in your own home? Like I said, these leggings are SO comfortable and perfect for a day around the house. Whether I am cleaning or lounging in the sun with a book, this outfit is perfect! I like to wear them with any comfy graphic tee, like this "Classic Can You Not Tee" from RE/DONE. If you want to spice it up, throw on a cute jean jacket!
5. Girls Night Out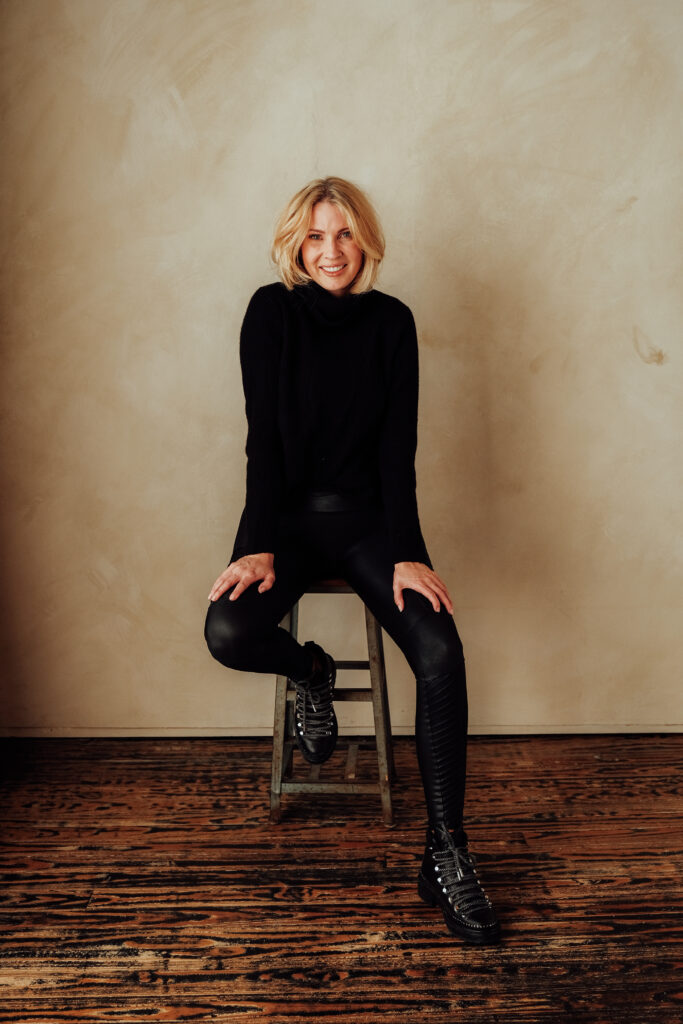 When it's girls night and you can't quite figure out what to wear, nothing is easier and more stylish than a black fit! The Spanx Moto leggings are the perfect statement piece and pairs nicely with a simple black knit sweater and some detailed boots from Rag and Bone. I got these off of ThredUp and you can get $10 off using my code here!