Love and Compassion Blossom at Pine Cove Summer Camp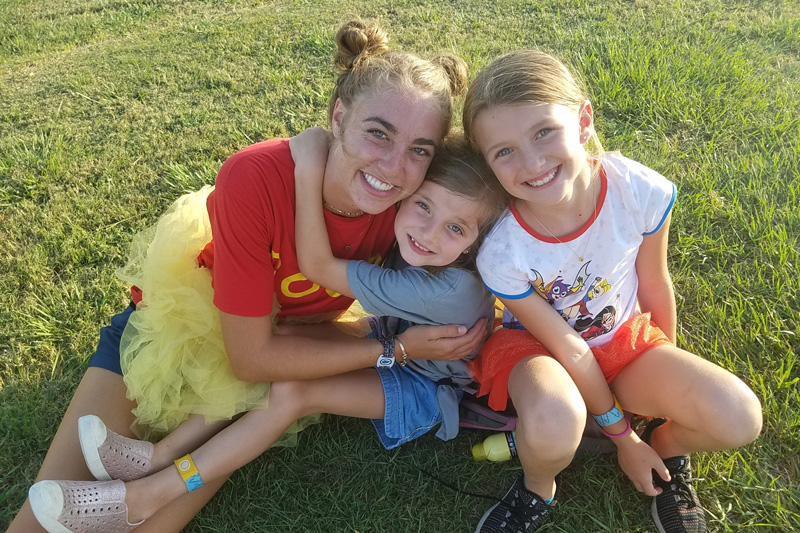 As a homeschooling mom, the thought of summer vacation can be a little overwhelming when you've As a homeschooling mom, the thought of summer vacation can be a little overwhelming. The first few summers were hard as I was trying to separate school life from personal life. I spent my days doing activities with them as if they were still in school. I wanted my kids to get the social interaction they needed to become community-oriented and develop interpersonal skills. I was trying so hard to find a social setting for them to thrive outside of our home. That's when I discovered Pine Cove Camps.
Pine Cove is a Christian summer camp focused on deepening relationships with Christ, learning how to be selfless, and having an amazing time while doing so. Located in Texas and South Carolina, there are tons of different camps that your family can attend. I send my kids to the one in Columbus, Texas, where there are three separate youth camps divided by grade level.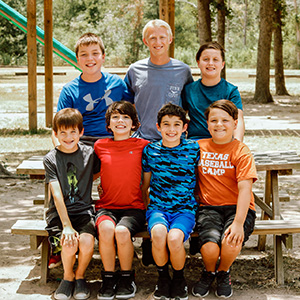 Pine Cove Silverado is for grades entering 2nd to 5th, Outback is for grades entering 6th to 8th, and Ridge is for grades entering 9th to 12th. They also offer a variety of options including day camps and family camps, if that's what you are interested in! For grades 6th to 12th, a 2-week camp option is available as well.
I love sending my kids to an overnight camp because they can learn from amazing counselors that we trust and have different role models in their lives. Although as a mom I want them to always look up to me, I know that it is just as important for them to have different mentors as they grow up and learn valuable skills. At Pine Cove, safety is their number-one priority, and I truly believe that they have made a huge, positive impact on the lives of my children.
What I love about Pine Cove is that they create a safe space for my kids to have fun, but at the heart of their values is cultivating the camper's relationship with Jesus Christ. They promote "hangtime," where every camper gets to have 1-on-1 time with a counselor in full view of camp-goers to talk about their own experiences and how to serve a higher purpose. During meals, activities and everywhere in between, Pine Cove carves out time to worship through prayer and Bible study.
The best part about their doctrine is Club, an interactive worship session where campers are encouraged to praise the Lord as one through singing and dancing. They have a powerful mix of slow, meaningful lyrics and fast-paced, high-energy songs that are so helpful in integrating the kids and making them feel welcome and seen in a safe community. The Pine Cove core value lies in The Gospel, where "God demands that we be perfectly righteous and that our sins be paid for. The problem is, we can't offer perfect righteousness and we can't bear God's punishment for our sin. Therefore, Jesus did what we couldn't do, counting His perfect life as ours and taking God's wrath that we deserve on Himself. This is the Gospel, something we make sure every camper hears about at Pine Cove."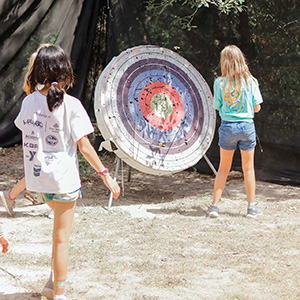 Aside from strengthening their relationship with Jesus Christ, Pine Cove preaches the aspect of being "others-focused," the idea that campers as individuals should be focused on acts of selflessness while lifting the rest of their community. The desire to put others first is the root of all interactions at camp, with the phrase "it's not about me" consistently being practiced among staff and campers.
My kids have come back from camp with the intentions of love and compassion, and each year they attend Pine Cove, I see these values grow stronger. At the end of every session, each camper is presented with their Character Quality Certificate in front of their families. This is a special time during which counselors detail the specific qualities that have shown through each child during their time at camp. It is a way to encourage campers to continue to be the best versions of themselves, and let them know that they are unique in their own way and have amazing qualities that God specifically gave to them.
When my kids received their certificates I was so impressed, because it meant that the counselors were truly interacting with them and found qualities in my children that took me years to figure out!
With all of the amazing things that they do, Pine Cove strives to be seriously fun. My kids have always been homeschooled and don't always have an outlet for social interaction, but at camp, they focus on breaking down walls through hilarious skits, silly camp names, and awesome activities to help the campers and counselors bond with one other and feel open to the Pine Cove community. Through these activities, the kids can grow in fellowship together while opening their hearts to receive the truth of the Gospel.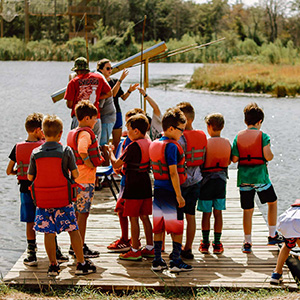 There are theme nights where campers can sport crazy costumes while letting loose with the entire camp, whether it's wearing old clothes and playing in giant mud puddles or dressing up as a cartoon character and attending a huge dance party! My kids absolutely love the camp names, which is a ceremony where all staff members of Pine Cove get together with the campers and unveil hilarious stories to find their camp name and break the ice with the kids. Yep, "Cupcake" and "Broccoli Balboa" are VERY real names at camp.
The camp is dedicated to providing fair opportunities to everyone, which is why they offer tons of financial aid for those in need. Whether your kids are going through difficult life events, have family members in the military, or are at-risk in need of the Gospel, there are many scholarships available. Pine Cove offers payment plans, discounted camps, and if it is your first time camping, $250 OFF! Weeks 1 and 2 fill up fast because they are discounted, so make sure to register now!
As a Pine Cove M.O.M (Moms On Mission), I have an amazing discount code that will save you $250 off of any of the camps. After you're done registering and moving onto payment, use my discount code "PCMOM6645" to save money!
A few words from my own happy campers:
"I really like to play and meet new friends. I live the music and the Bible study." – Olivia Bodie, 10
"I love going to Pine Cove. We play sports, learn about Jesus and there's always dessert!" – Theodore Bodie, 12
I can't begin to explain the positive impact Pine Cove has had on my kids and I am so lucky to be an ambassador for this amazing program. If you want to learn more, feel free to visit the Pine Cove website and follow them on social media @pinecovecamps.