5 Cute and Practical Fashion Tips for Moms
If you are a busy mom, fashion may be the last thing on your mind. Some days things get a little crazy and I find myself throwing my hair into a quick ponytail and doing the bare minimum for my makeup routine. However, no matter where I'm going, I try to put together a great outfit! Mom life gets crazy sometimes, but that doesn't mean that you can't be stylish! Here are 5 cute and practical fashion tips for moms.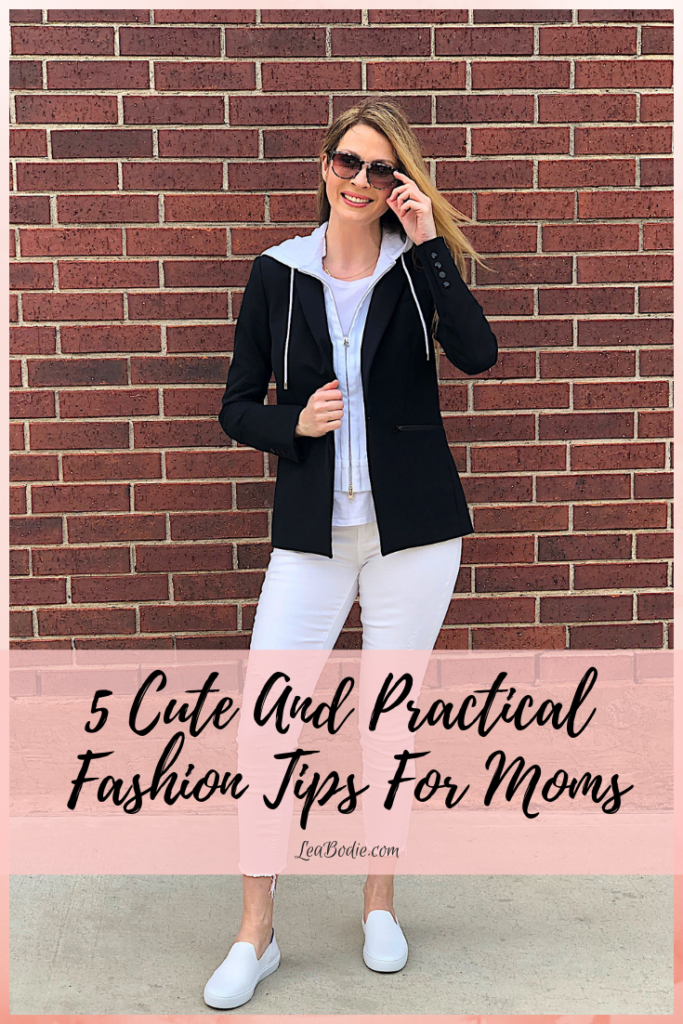 Simplify your wardrobe
Having too many clothes options might sound like a dream! You can throw together an outfit effortlessly, and you have so many choices! While this could sound like an ideal situation, the total opposite ends up happening. If you have too many clothes in your closet, you will end up having a harder time putting together outfits and may just grab the same sweatpants and t-shirt every day. Instead, simplify your wardrobe to only keep the fashion pieces that you love, and the outfits you want to wear out.
Don't buy anything that is dry clean only
Dry clean only is a mom's worst nightmare! Why? A dry clean only dress might be fabulous and you might love wearing it out… until it gets dirty. When it's time to wash it, you now have to make a special trip out to the dry cleaners and pay for that same dress every time you want to get it washed! This means that every time you wear that dress, it is costing you money! Be smart about the clothes you buy and stick to items that aren't dry clean only.
Your clothes will get messy, so be ready
When I'm looking for clothes, I look really closely at the tags. My kids can be messy sometimes and the clothes I buy will end up getting dirty at some point. Make sure that the clothes you buy can be treated with stain removers and are easy to clean! This will save you so much time, and you can still buy those adorable blouses and skirts!
Dare to wear a skirt or dress
You don't have to save the dresses and skirts for date nights! Dare to wear skirts and dresses on an everyday basis often! This will not only boost your confidence a little, but it's easy to look more put together when your outfit is a little dressier! Don't save your skirts and dresses for special occasions, wear them out whenever you want to!
Go for prints, patterns, and bright colors
Neutral pieces are going to be the easiest clothing items to match, but that doesn't mean you can't enjoy prints, patterns, and bright colors too! Keep a few of these items in your wardrobe for those days when you need something a little bolder than a neutral blouse. If bold pieces make you nervous, start small with accessories or purses that you can easily change out.
You don't have to have a ton of extra time to put together an outfit in order to be fashionable! These tips will help you put together stylish outfits effortlessly!

---
What fashion tips do you have for busy moms?