How to Help Anti-Trafficking Organizations Around the World
Human trafficking is the fastest-growing organized crime activity in the United States. Traffickers make almost $32 billion from the suffering of their victims, and now nearly 70% of these transactions take place online. Fortunately, there are hundreds of organizations out there who are working around the clock to help end human trafficking and help survivors stay out of the cycle.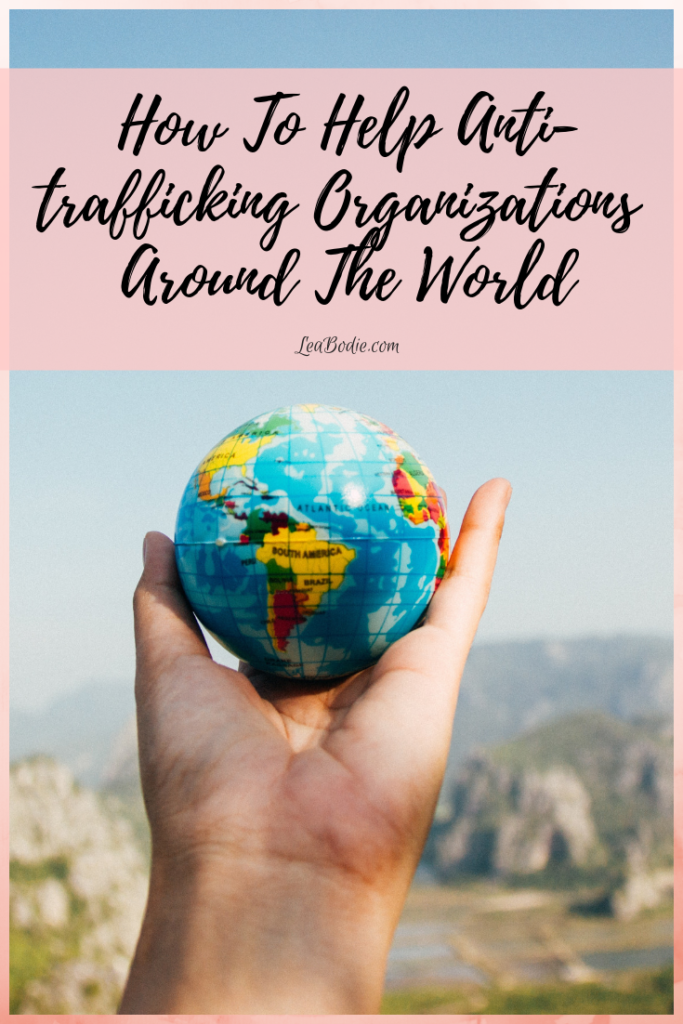 Regardless of how much money you have, what you do for a living, or how much time you have, there are so many ways you can help anti-trafficking organizations! Here is how to help anti-trafficking organizations around the world.
Change your Buying Habits
Many of the big name stores and brands don't always have fair wages or proper working conditions for their workers. Many of these organizations may even be tied to human trafficking for their labor. Anti-trafficking organizations work hard to make these problematic companies known so that you can be a more conscious consumer. Changing your buying habits can help directly support brands who are actively working to fight against human trafficking, and also show your support for anti-trafficking companies.
You can find a list of brands that help fight against human trafficking here.
Attend Human Trafficking Awareness Events
Attending an event doesn't always mean showing up in person. Many organizations host global movements with simple actions that you can take to participate. For example, the Dressember Foundation hosts a global event every December called Dressember, where you can participate by wearing a dress every day for the month of December. In addition to these social movements, you can also find trafficking events in your city that you can attend. These events will outline ways you can help, donation opportunities, and sharing information that could save you from becoming a trafficking victim. Many of these events are hosted by anti-trafficking organizations. For help finding an anti-trafficking event near you, check out this post.
Start in Your Own Home
Anti-trafficking organizations exist not only to help find, and end, trafficking activities but also to help protect people from becoming potential victims. If you want to help anti-trafficking organizations, one of the best places to start is in your own home. There are so many things you can do to help lower you or your family's risk of becoming a victim. I wrote an entire article about internet safety for children that covers being safe online, but you can find more tips here. Knowing if you are at risk, or how to identify the signs could help save your life or someone else's.
Spread the Word
If there is an anti-trafficking organization that you love or a brand that supports anti-trafficking, spread the word! Individually, we feel like we don't have a voice or that we can't make a difference. However, by sharing those organizations and brands with people you know, you are making a big difference! You can raise awareness, or even change someone's buying habits just by spreading the word about these wonderful organizations!
You don't have to write a check to help fight against human trafficking! If you are looking for practical ways even an average family can help, check out this blog post.

---
What are you doing to help fight against human trafficking?