Support Your Health and End Human Trafficking With REBBL
Having to choose between supporting a great cause and focusing on your health shouldn't be a choice you have to make. Many companies promise to help support local communities and deliver a quality product to their consumers, but at what cost? While it might not be the price, it can sometimes be in the form of poor business practices such as hiring cheap labor or creating a cheap product. To help show you that you don't have to choose between your health and a great product, I wanted to feature the company REBBL.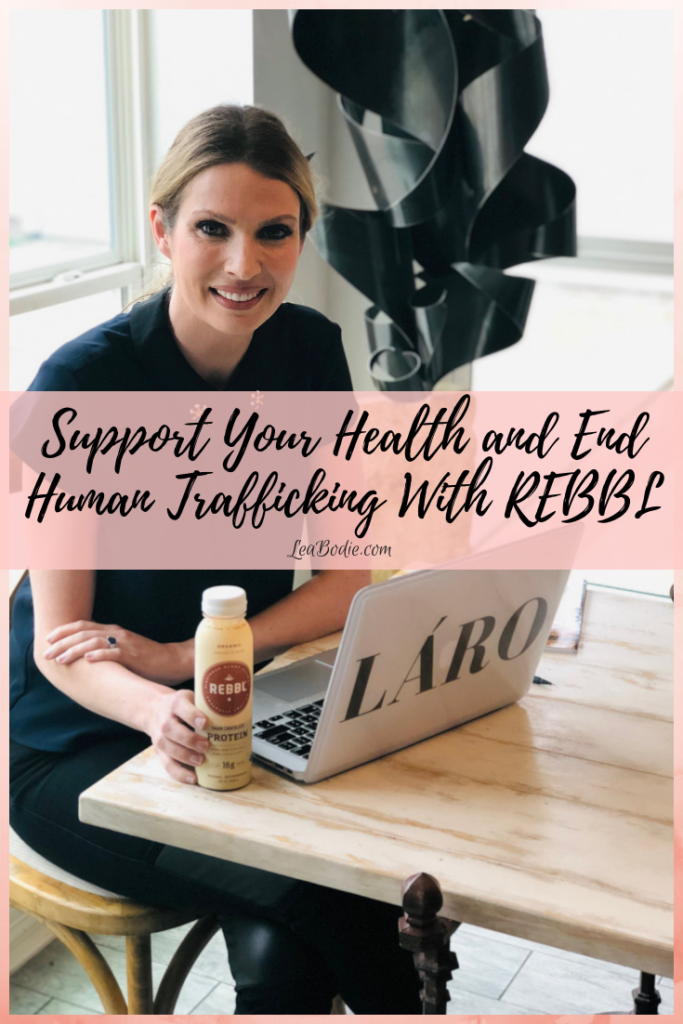 How it all began
REBBL was founded on the idea of encouraging local businesses to create products and help people. Particularly those in desperate need of work in a place rich with resources. Dave Batstone, founder of Not for Sale, brought together a group of thought leaders with the hope of ending the human trafficking problem that had developed in Peru. What that group of people created that day was an idea for a beverage company that would use the ingredients grown in Peru to help employ those at risk in this area.
The Impact of REBBL
REBBL has one goal in mind with their business, to create a future that doesn't include human trafficking. REBBL donates 2.5% of their net sales to the Not For Sale cause to help support regions that are vulnerable to this issue. By offering jobs for those at risk, they are able to keep them from being vulnerable in the first place, and help their community thrive!
REBBL hopes to be able to create an impact through their products. REBBL uses organic ingredients and ensures they are ethically-sourced. Not only are they helping reduce the human trafficking footprint, but they are also a leading member of The Climate Collaborative. REBBL hopes to reverse the effects of global warming by implementing a climate strategy.
Products
REBBL makes organic coconut-milk proteins and elixirs. These drinks are made by blending roots, extracts, berries, barks, and leaves. These ingredients come together to create a beverage that is exploding with flavor. You can find REBBL drinks at grocery stores and even have them delivered to your door! All of their drinks are organic, soy free, dairy free, and gluten-free! These drinks are made without artificial ingredients such as thickeners and gums. They use only natural flavors.

How I use REBBL products
I use many of the REBBL drinks on a regular basis. My son, Theodore (9), drinks the Turmeric Golden Milk because he has arthritis and turmeric supports joint health. I give the Reishi Chocolate to Theodore and little sis Olivia (7) warmed like hot chocolate. Reishi supports a healthy immune system. My kiddos are hardly ever sick! I drink the Dark Chocolate protein drink in the afternoons. 16g of protein! It contains Maca, which is traditionally used to help support stamina and endurance, Ashwagandha which is believed to support strength and vitality, and Reishi is primarily used to support a healthy immune system. All that for 250 calories!

Because of those benefits, REBBL fits so well into my families plan for whole body health!
---
What is your favorite drink?