Spring Homeschool Field Trip Ideas
Spring is here, and as the weather starts to get warmer it's harder to resist the urge to head outside. Spring is the perfect season to head outside and enjoy the fresh air! When spring fever hits our household, we look for field trip ideas that are great for our homeschool classroom. If you are looking for a few spring homeschool field trip ideas, here are five great trips to take with your kids!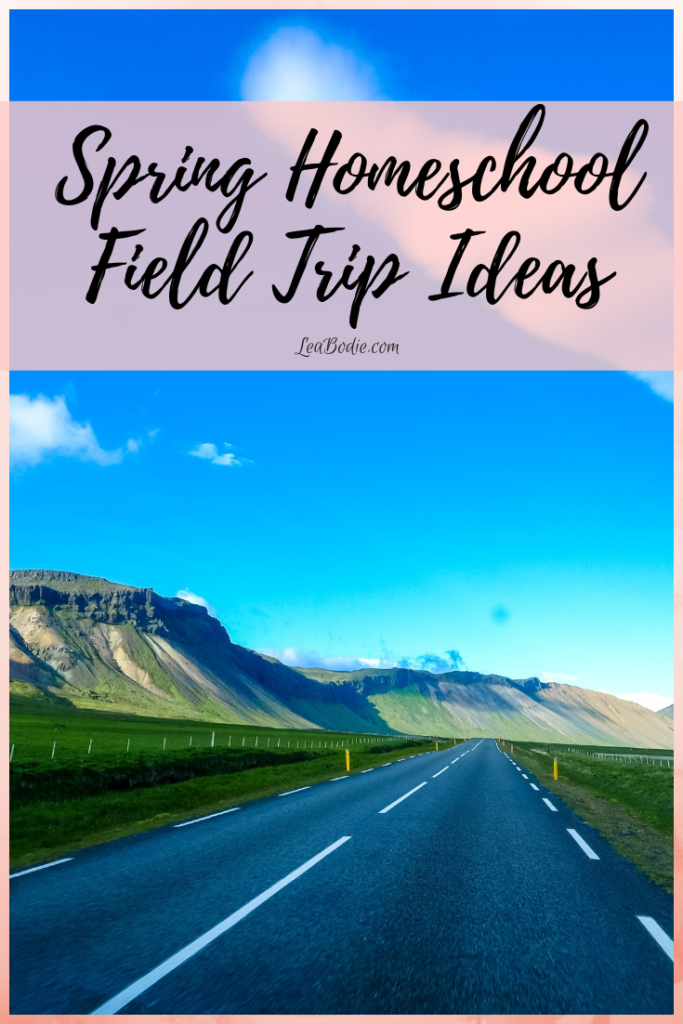 Visit a nature center
During the spring months, nature centers usually have extended hours and sometimes special events! Take your kids to a local botanical garden, arboretum, butterfly garden, or another nature center in your area. Many of these places stay open during rainy weather, so you can even take your kids during these times to teach them about the weather in a fun environment!
Go camping
If you are looking for an overnight field trip idea, look no further than a camping trip! Camping trips are not only a great place to teach your kids about survival skills, but you can also teach them about nocturnal animals or nature. If you don't want to camp in the woods, take your tent over to the beach! You can learn about aquatic life and go camping at the same time!
Visit a state or national park and go for a nature walk
If you live close to a state or national park, take this opportunity to go for a nature walk! The views will be spectacular, and you'll find plants and animals that might not be on your average hiking trail. If you want to combine experiences, you can even go camping in some of these parks! The fee to camp will be higher than your local campground, but the views are much better!
The Zoo
The Zoo is a great place to learn about animals that you won't find in your backyard. Zoos have animals from all over the world! Many zoos have feeding times daily, special shows, and staff on hand to tell you more about the animals in the exhibits. If you are visiting the zoo in the spring, try and go during the weekday. You'll have fewer crowds and you'll be able to ask the staff questions easier.
Go berry picking
Berry picking is a great way to teach your kids about farm life, and get to enjoy fresh berries too! If you don't have berry picking near you, you may have apple picking or a different type of orchard nearby. This is a great experience for your kids, and they will have an amazing time picking berries! When you get home from picking berries, you can even make a delicious treat with them to learn about baking!
You don't have to go far to enjoy a spring homeschool field trip with your kids! All of these ideas involve leaving the house, but still, keep your kids learning at the same time. I hope this post has given you inspiration and a place to go for spring field trips.

---
Where do you take your kids for spring field trips?