9 Ways to Spruce Up The Interior of Your Home Without Spending A Fortune
Having a beautifully decorated home does not have to cost you your entire savings. In fact, there are many ways to help spruce up the interior of your home without spending a fortune. Keep reading for some fabulous tips that even you can try yourself! You will not regret it!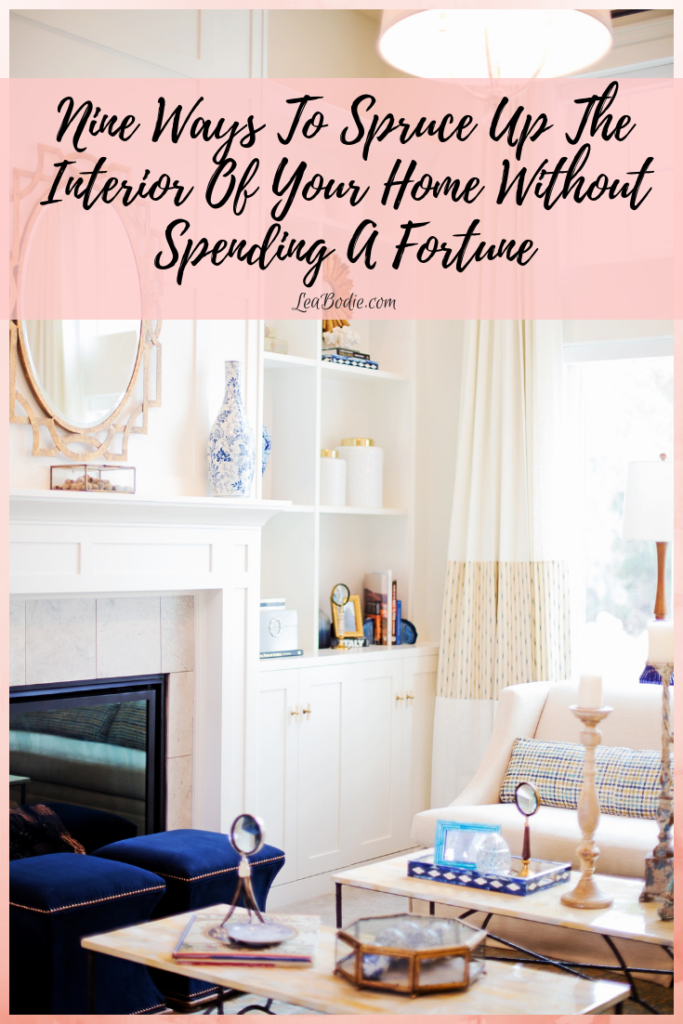 1. Paint an Accent Wall
Changing the colors of your interior walls can certainly spruce the place up a bit, however quality paint generally is not cheap, especially if you need enough for your entire home. Instead of repainting each wall in your home, pick out an accent wall or two and paint them a brand-new color! You will be pleasantly surprised at how different your room will look, and how much money you have saved by painting only a single wall.
2. Throw Pillows, Anyone?
Throw pillows are a great way to make your home extra cozy. Consider purchasing some new pillows to adorn your couches and beds. These can easily be changed out with the seasons and you can find them cheap. Perhaps even consider sewing your own pillows if you are crafty!
3. Out with the Old
Sometimes you do not even have to spend a cent to spruce up your home. Simply look around. Do you have outdated artwork hanging on your walls? Is your furniture worn down? If so, remove the pieces from your home. You can then replace the items with new ones if it fits in your budget. If not, consider rearranging the room to make it look fuller.
4. Refurbish Furniture
You may think that your coffee table needs to go if it is full of scratches. But you can save yourself loads of money and spruce up the room by working a little DIY magic. Do this, instead of tossing the item to the curb. If you are crafty, it should be a breeze. But even if you have never refurbished any furniture, you can learn numerous tips and tricks simply by watching YouTube videos or picking up a DIY book from your local library.
5. Purchase Used Goods
While you may be hesitant to pick up a gently used sofa set from Craigslist or Goodwill, there are plenty of other items you can purchase used. Sometimes you may have to do a little digging and searching, but with a little patience you can oftentimes find used home décor in perfect, or nearly new condition at a fraction of the retail price.