How to Cruise Like a Pro, Even If It's Your First Cruise
When preparing for your next cruise, whether you are an experienced cruiser or a rookie, it can be hard to prepare yourself for all the little things that will likely pop up during your trip. On a shorter cruise, if you forget to get the drink package or book an excursion, it might not be that big of a deal. However, on longer cruises, this could really impact the trip! We are going on a cruise in January, and as I began to prepare for our upcoming trip, I thought I would share some of my best cruising secrets and tips with you to help you cruise like a pro, even if it's your first cruise!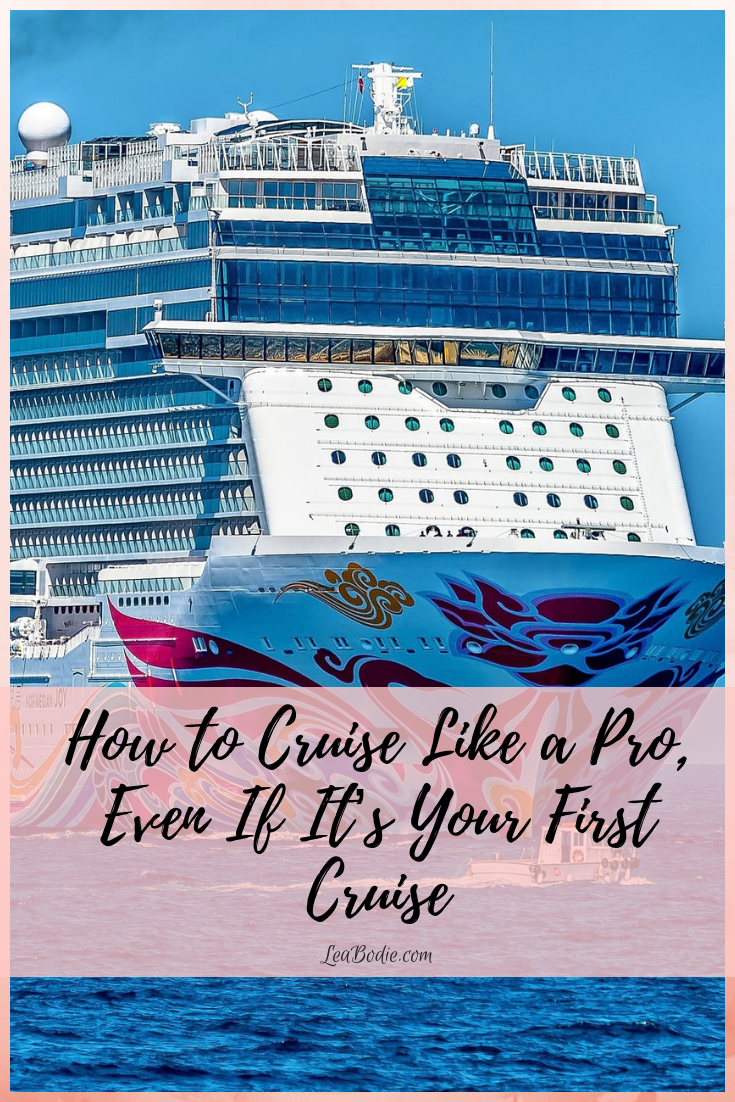 Book your excursions and other reservations in advance
If you are planning on purchasing a drink package or booking your excursions through the ship, it might make more sense to book them in advance. Many of these bookings are going to be less expensive if you book in advance! This is a great way to help save money!
Bring a smaller and a larger handbag
Regardless of how long you'll be cruising, it can be beneficial to have both a small and larger handbag. In my larger handbag, I'll carry bathing suits and sunscreen in case the kids want to hit the pool early. Cash, medication, and anything else I might need for the first day on the boat would be here too. I also like to carry a smaller bag with me for while I'm onboard and when we leave the boat for excursions. This is perfect for keeping your keycards, medication, and other small essentials handy without having to lug a huge bag around with you everywhere you go.
Take advantage of all the onboard amenities
No matter what cruise ship you are on, you will find a wide variety of onboard amenities that are free to all cruisers! This might include a few onboard restaurants besides the main dining room, activities such as a rock wall or water slides, and so much more! Do a little research before you go to make sure you don't miss out!
Be prepared for extra costs
When it comes to cruising, you can expect a few additional costs along the way. This might include charges for room service, gratuities, and other more. Some of these are add-ons that you choose before sailing, but some of them are extra once you're on board. Be sure to keep track of how much money you are spending onboard, and be prepared for those extra costs. Excursions, drinks, and specialty dining will add up quickly!
Pay attention to the ship's time
As you cruise, you may be entering different time zones. It can be easy to forget what time it is, so pay attention to the ship's time. This is important to make sure you don't miss reservations, and to help make sure you get back on board before they leave the port!
There are a lot of things you can do to really maximize your time onboard and off the ship! I hope these tips helped you prepare for a fabulous cruise vacation! Follow them every time to help avoid rookie mistakes!
---
How many cruises have you taken?

Special Offer!
You can receive $25 as a gift card or onboard credit when you book
a cruise with Wendy's Pixie Dust Express and put down a deposit!

We have used them twice, and we had a wonderful experience with Jessica! She communicated very well, saved us money, and was very patient as our plans changed.

Give Jessica a call at 614-288-4018, and let her know I sent you!
~Lea