10 Ways to Have Fun at Home on New Year's Eve
As a busy mom, we can all relate to the struggle of trying to make it to midnight on New Year's Eve. I'll be the first to say that after a long day with the kiddos, the last thing I want to do is stay up until midnight, much less go out for New Year's. If you aren't in the mood to go out or head to a party this New Year's Eve, here are 10 ways to have fun at home even on New Year's Eve.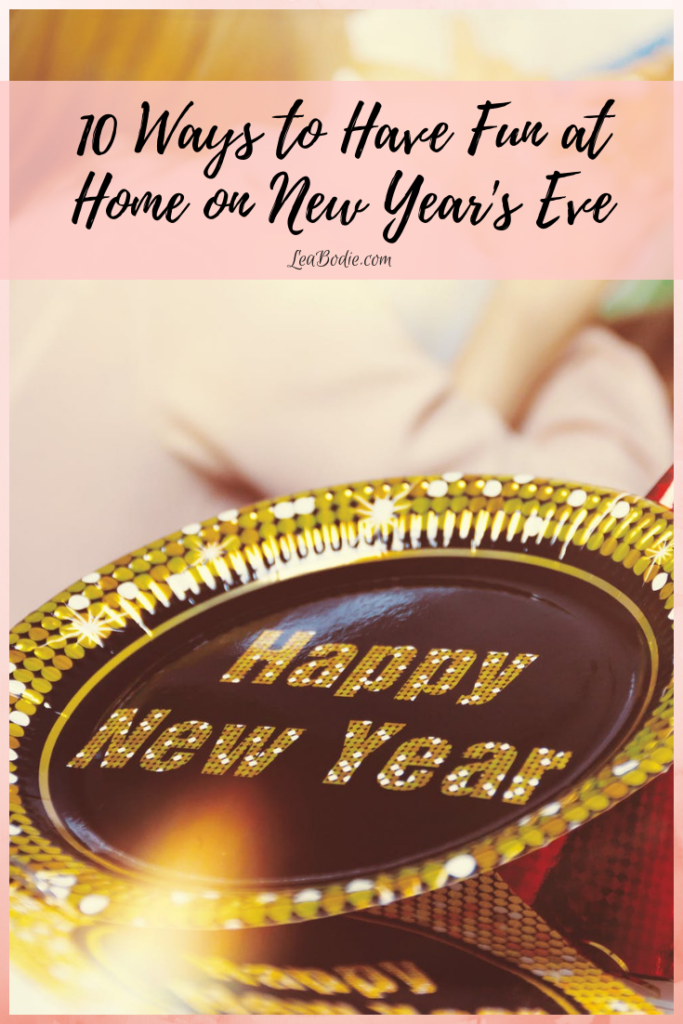 Host your own New Year's Eve party
Who says that you have to leave the house to attend a party? If you don't mind hosting this year, throw your own New Year's Eve party right from your own home! If you don't want to spend your new year cleaning up the mess, try to keep it small.
Create a time capsule
This is a great activity to do no matter who you have over for New Year's this year! Have everyone gather something that reminds them of this year and put it in a time capsule to open later.
Plan out your new year!
Start your new year off on the right foot by making plans for it this year! Create a budget to follow in the new year, plan a fun vacation to take with your family, or even set goals for yourself. Making a plan now will help ensure that your new year is off to a great start.
Have a fancy dinner in
You don't have to dress up and go out to have a surf and turf dinner, you can make your own at home and have it be relatively painless! Pick up some crab legs, lobster, or whatever fancy dish you prefer and make it at home. Dress up just like you would have if you'd gone out, and enjoy a nice dinner at home.
Go on a scavenger hunt
This can be great for families or for couples! Plan out a great scavenger hunt around the house, or your yard if you want to expand the playing field, and have everyone hunt down items.
Host a mystery dinner party
This doesn't necessarily have to be a murder mystery, but it can be really fun to get into character! Dress up and make your dinner party have a theme.
Take a look at your year
Look through old photos or videos from this year and reminisce together about the good and bad times from this past year together.
Play board games or video games
A game night is always a great way to pass the time until the ball drops at midnight. Break out the board games and even video games if you have them, and see who can win the most games before midnight.
Have a movie marathon
Rent a bunch of movies you haven't seen, or watch some timeless classics this New Year's Eve.
Start a new family tradition
Family traditions don't have to be reserved for the holiday season! Start your own New Year's Eve tradition this year with your family.
Whether you're spending New Year's Eve with just your spouse this year, or you have the kids at home too, there are still a bunch of fun ways to spend your New Year's Eve at home!
How are you spending your New Year's Eve?