Arbonne's 30 Days to Healthy Living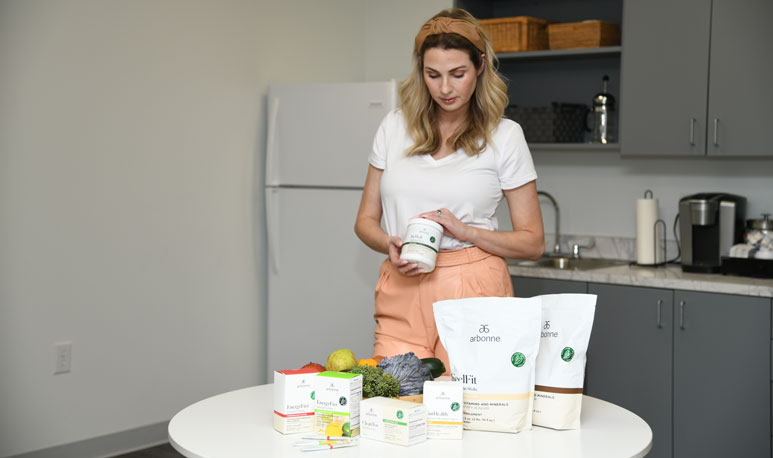 Living a healthy life isn't an expense, it's an investment!
With a new year comes new goals and aspirations to better myself as a mom, wife, friend, and individual. Through my passion for intentional living, I decided to participate in Arbonne's 30 Days to Healthy Living Program, which has been rewarding in all aspects of my life!
Purposeful living, eating well, and shopping sustainably and ethically has led me to Arbonne, whose approach — "healthy living to improve mind, body, and skin" — resonates with me. I've been using Arbonne for years and love it, but I didn't realize how deep their commitment to bettering bodies and the environment went.
Arbonne is an international catalog company focusing on holistic skincare, cosmetics, and nutrition. Centering their products around plant-based, vegan, gluten-free, and non-GMO essential ingredients, Arbonne aims to promote a healthy mind, stronger body, and beautiful skin while focusing on the whole person to help them flourish inside and out. They innovate using plant-based ingredients grounded in science and clinical research with high standards for safety and sustainability, and collaborate with holistic experts and our passionate community for new products and education.
So we already know how awesome Arbonne is, but what's up with their 30-day challenge? Through a program purchased on the website, Arbonne challenges their clients to participate in a month-long cleanse created to help you improve your diet through proper nutrition, heal your gut, and put an emphasis on healthy foods. Although the challenge only lasts 30 days, the program is designed to help you make conscious decisions about what you feed your body in the long run.
You will purchase a set of Arbonne nutrition products, including Protein Shake Mix, Digestion Plus, Detox Tea, Fizz Sticks, and two of Greens Balance, 7-Day Body Cleanse, or Fiber Boost. Arbonne provides recipes, grocery lists, and snack ideas. You are also given suggestions for fitness and stress management by email!
If you've tried other cleanses or smoothie detoxes, you know that protein shakes can be chalky and bland with few options to spice up your routine. The best thing about Arbonne is that their protein powders are packed with flavor and have a distinct vitamin and mineral profile. Many people do not like shakes, but I promise: Give this program a chance and you will fall in love.
There are tons of delicious flavors to choose from (think raspberry truffle and banana pancake), they are versatile and can be consumed on the go, can easily travel with the recyclable bag, are non-dairy, and so much cheaper than any home-cooked or fast-food meal. I'm talking less than $2 per meal!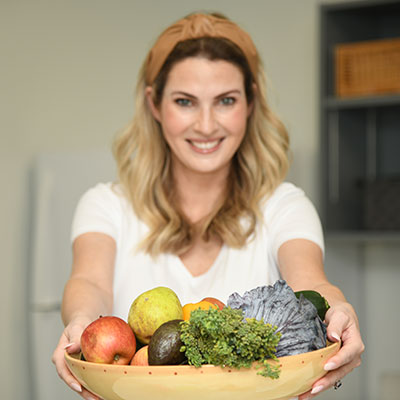 The benefits of the 30 days are endless, but just to name a few:
Higher energy throughout the day
Improved digestive system
Better sleep cycles
Clearer, healthier skin
Improved hydration
Decrease in snack cravings
Healthy weight loss
Remember, living a healthy life isn't an expense, it's an investment!
Did you know that to purchase through Arbonne, you need to pick a trusted consultant? That's right, Arbonne emphasizes a brand-to-consumer relationship in order to make sure that you have exactly what you need to be informed and conscious about the products you choose to feed your body.
We work hard through client consultations and workshops to ensure your satisfaction, and there is a 90-day guarantee on any products that you don't enjoy. If you haven't used Arbonne or are unsure about your current independent consultant, sign up as a preferred client with me! I'd love to walk you through the 30 Days to Healthy Living Challenge and connect with you 1-on-1 to figure out your needs.
The best part about it is the 80/20 lifestyle, where you motivate yourself to make healthy, conscious choices 80% of the time and relax and eat what you want 20% of the time. Arbonne doesn't focus on being strict, they focus on your motivation to improve your health.
Preferred client perks include 20%-40% off products year-round, special offers, exclusive benefits, and free shipping on qualifying orders. Great, so you've signed up with me and are ready to start your journey to healthy living. What now?
Here are the first steps you need to take:
Order your products in time for your desired start date (products take 2-7 business days to receive depending on your location). CLICK HERE TO ORDER YOUR 30 DAYS PROGRAM NOW
Clean out unhealthy tempting foods from your cupboards. You'll thank me later!
Weigh yourself and find a pair of pants that fit you well.
Take a few photos of yourself from a few different angles (progress pictures are amazing).
Join our private Facebook group for health tips, recipes, etc. (message me on Facebook for an invite!)
Client Testimonials
"I did 30 Days to Healthy Living before I started working as a consultant and I was majorly impressed with how easy the program was. Not having to expend tons of effort or energy on making grocery lists, thinking about what to make me for breakfast, or wondering if I had something I wanted to eat that day was a huge time-saver!
I absolutely loved the 30 Day to Healthy Living Program by Arbonne. It was easy, helpful, had great food, and I lost some weight while on it. Also, it's not as strict as other programs like Whole30!"
– Dawn Perez, certified life and nutrition coach
"After I did my first 30 days, it's crazy but I didn't even want sweets. I didn't crave sugary, fried, or carb-heavy food at all. And if you know me personally, then you know that's a really big deal. It's like I had turned into one of those 'healthy people' I always admired but never thought I could be.
The meal replacement shakes are delish, the energy fizzies are mid-day lifesavers, and the overall nutrition program makes it so easy to eat healthy and nutritious throughout the day. And as a busy mom of 4 young kids, if anything is going to work, it has to be easy. It's so easy that people who go through the program affectionately call it the 'Clean Eating Easy Button'."
– Candis Hidalgo, mom and home blogger