Orange Salmon with Apricot Horseradish Salsa
Ingredients
1 orange, cut into half circles
4 4-oz center-cut boneless, skinless salmon fillets
1 tsp safflower oil
1/2 tsp ground cumin
1/2 tsp fresh ground black pepper
1/4 tsp sea salt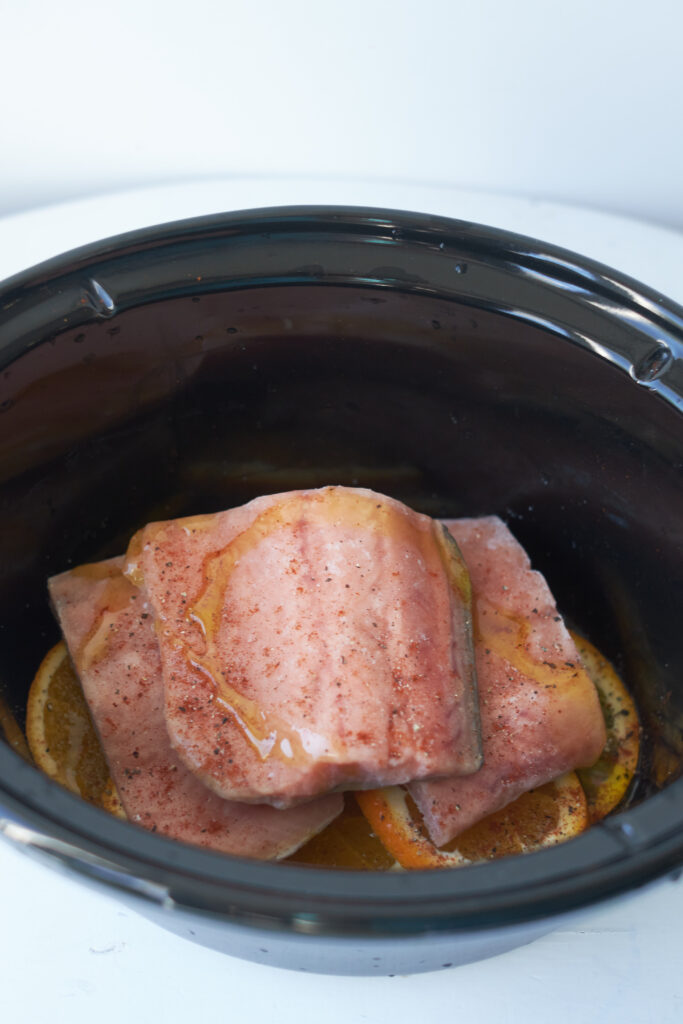 Salsa
1 red bell pepper, seeded and diced
1/3 cup diced unsweetened dried apricots
1/4 cup finely chopped red onion
1 1/2 tbsp grated fresh horseradish
1/2 tsp organic evaporated cane juice
1 tsp orange zest
1/4 cup fresh orange juice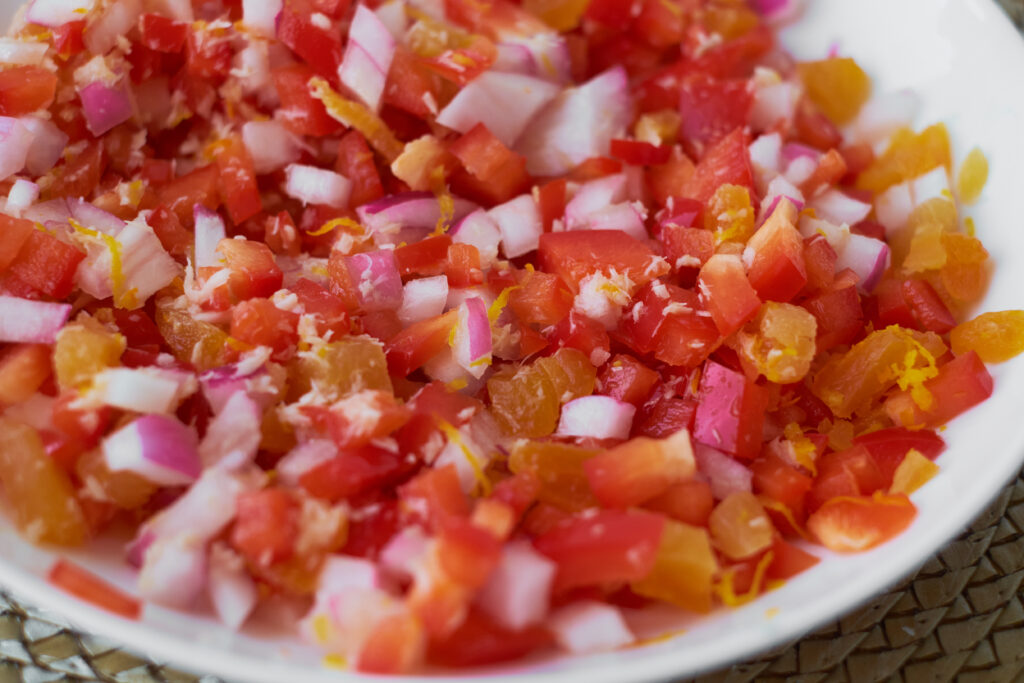 Preparation
To a 4-qt slow cooker, arrange orange slices on the bottom. Arrange salmon fillets, skinned side down over top oranges. Drizzle oil evenly over fillets. Sprinkle evenly with cumin, pepper and salt. Cover and cook on low for 2 1/2 to 3 hours, until opaque in center, checking for doneness after 2 1/2 hours (or on high for 1 1/4 to 1 1/2 hours, checking for doneness after 1 1/4 hours).
Combine salsa ingredients about 15 minutes before serving; set aside until needed.
To serving plates, gently transfer fillets, discarding orange slices and any accumulated liquid. Top with salsa.