365 days of consistently dipping our toes within the deep waters of business risks. 365 days of finding the best ways to keep the brand ethical by committing to fair trade with the local artisans of the Philippines on top of keeping it sustainable through a low-impact production. But most importantly, we have made it to our 365th day of consistently fighting against human trafficking and empowering women despite the rapid statistical growth of the victimized.
And we are just getting started.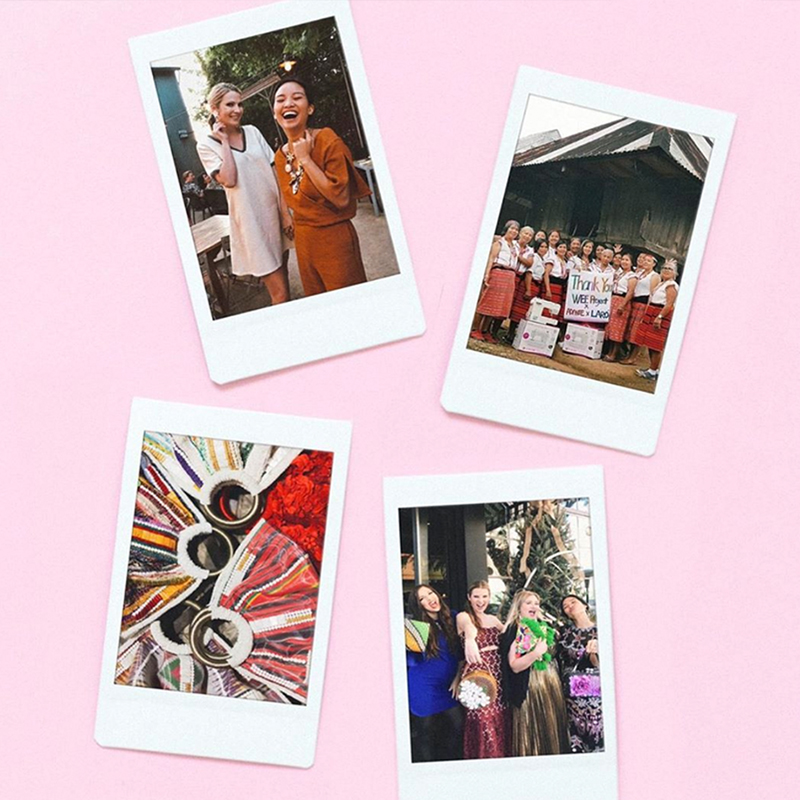 Nika and I are incredibly blessed to be able to materialize the mutual interests and goals we share. To be able to pursue our love for fashion while fighting for what we both believe in could sometimes still feel so unreal considering it has already been a year since we've officially started! And we acknowledge our humble beginnings that have allowed us to grow into a team with the same heart for the marginalized.
In Laro, we value authenticity. And the passionate fight for human trafficking didn't just come out from the summit of the mountains nor from the breath of some majestic statue. And it's DEFINITELY NOT a show we do to "seem" like an emphatic brand. The advocacy we fight for other women is also a battle we have horribly fought ourselves for years. The deep-scarred trauma we had to endure felt like the pain was cripplingly embossed in our identity forever. So when we say, "I know and I understand what you're going through", we actually mean it from the depths of our hearts.
Besides from the trafficked, our hearts also extend to the indigenous tribes in the Philippines. We aspire to keep becoming a trustworthy luxurious platform that will elevate the value of their craft through exposing it to a wider and more influential audience. Our intricate handmade bags represent the value of craftsmanship, expression, and culture. Being able to convert their intimate artworks into a walking beautiful canvas for the world to see has brought pride not just for us, but for their people and country. The overflow of these talents and skills are scattered all over the Philippines, yet they heavily struggle to sell their goods without haggling and unjust pricing. Imagine being so beautiful but invisible. Their work of art struggles with support as it lacks the exposure it deserves. And Laro wants to change that, one handbag at a time.
Our journey has merely scratched the surface of our dreams for Laro, and we know for sure that this journey isn't always gonna be as pretty as our artisan-made products. But if in every single obstacle we try to overcome will make a trafficked woman free or an indigenous artist thrive, then we wouldn't trade it for any difficult circumstance.
We are Laro, and this is our story. To support our cause and our goal to make the world a better place in every small way we possibly can, visit shoplaro.com.